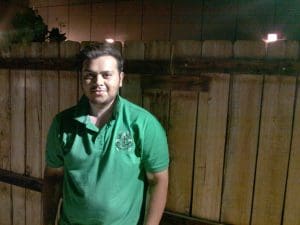 Tell us about yourself and how many books you have written.
I am an experience video game tester from pune india.
Love to write about games, horror, dark fantasy, techno genre and much more.
Fan of Neil deGrasse Tyson and Stephen Hawking. Loved playing dark souls and the berserk anime from which it is inspired.
So far i have published only 3 books but I will be publishing more since i have a grip on book writing now.
Please follow me on Insta & read my other books as well.
Contact on transelvenia@gmail.com.
Thanks for your precious time.
What is the name of your latest book and what inspired it?
My latest book is called 'The House of Marston's' which is a horror story about a couple who moves into an estate with their 3 kids. Its set in 1970's. It is inspired from the conjuring and has many awesome jump scares. Hope you guys will like it and please drop a review if you do so.
Do you have any unusual writing habits?
Ofcourse I do, I once planned to write 4 books in a day and I did it. Four short stories though :D. Yet to publish it.
What authors, or books have influenced you?
Stephen Hawking, Andrzej Sapkowski, Neil Degrass Tyson, George R.R. Martin and many more.
What are you working on now?
I am writing almost 40 books right now and they are in initial phase. As any writer would say the ideas are endless. Whenever a cool idea strike i immediately make an intro of it and keep it for later. Right now my most important work is going on with an Astronomy book. Its based on black holes and is designed for amateurs.
What is your best method or website when it comes to promoting your books?
No idea, just starting out.
Do you have any advice for new authors?
Write what your heart tells you then find its genre.
What is the best advice you have ever heard?
None
What are you reading now?
The theory of everything
What's next for you as a writer?
Books & more books, looking to expand my genre as well.
If you were going to be stranded on a desert island and allowed to take 3 or 4 books with you what books would you bring?
A song of Ice and Fire, The Witcher saga any of them.
Author Websites and Profiles
Dnyanesh Mhasawade Amazon Profile