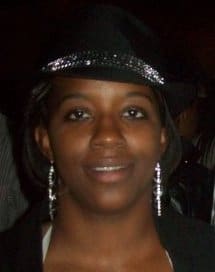 Tell us about yourself and how many books you have written.
I am a mother of four, author, and blogger that is determined to make writing a career. Being an Indie Author, has given me the freedom and option to write from my heart; without being restricted by others. My writing has given me a voice and a chance to touch others. I am committed to touching just one person a day through my writing, with the desire for them to inspire others through the sharing process of my writings.
I have written two books so far, and currently working on my third book. My first book taught me self-discipline and a lot of other lessons along the way. My first book didn't do well but I didn't put my all into the book either. I wrote for others pleasure with any sense of direction. That book was in the fiction category. I learned that fiction writing wasn't for me. I tried to convey too many points from various genres of writing categories in an effort to inspire others, but the book was a slump.
It took me a few months to bounce back and realize that I have control over my own writing. Having control over my writing allows me to write from the heart, which lead to a switch over to the nonfiction category. This category has served me well and look forward to putting more quality reading materials out to inspire the heart and soul others around the world.
What is the name of your latest book and what inspired it?
The title of my latest book is entitled, The Difference From The Rich & Poor: Their Secrets To Inner Happiness.
I was inspired to write the book partly because of my educational background, but the other portion came from my commitment to inspire others. There are a lot of books some that are written well, while others are not written so well; although they attempt to sell people a hope, dream, and a prayer. I believe that too many people are reading those books praying on a miracle and are setting themselves up for bigger disappointments.
For a person to truly have what they desire, I believe that they have to find that desire within themselves. In order for that to occurs, requires them a discovery of self-exploration.
Do you have any unusual writing habits?
I believe that my most unusual writing habit involves me watching garbage television shows. There is something about watching reality shows that allows me to focus better on my writing, than anything else. I usually will lock myself in my room with caffeine and the remote.
What authors, or books have influenced you?
I don't have any particular author or list of books that have inspired me. I have read a lot of different types of books and try to keep an open mind.
What are you working on now?
I am currently working on another nonfiction book, which I believe will be a series from my last book.
What is your best method or website when it comes to promoting your books?
I love Awesome Gang's website right now. Not only am I allowed to promote my book on this site, but they refer you to other sites as well. I think this is a wonderful resource for new writers.
Do you have any advice for new authors?
My advice to new writers is to be committed to your writing, if you are serious about writing. Do a lot of research about writing techniques, marketing, and never attempt to create your own book cover.
What is the best advice you have ever heard?
The best advice I have ever heard was writing is not for everyone. I love challenging someone else's perceptions about something that they are not willing to try.
What are you reading now?
I am currently reading, After the Storm, by Bonnie McCune, Carlene Havel, Gay N. Lewis, Penelope Marzac, Kimberly B. Jackson, & Trinity Hart
What's next for you as a writer?
To continue writing in the nonfiction category and creating an online magazine tailored to Independent Writers & Writing
What is your favorite book of all time?
My favorite book of all times is, Animal Farms.
Author Websites and Profiles
Dominique Mahon Website
Dominique Mahon Amazon Profile
Dominique Mahon's Social Media Links
Twitter Account
Pinterest Account