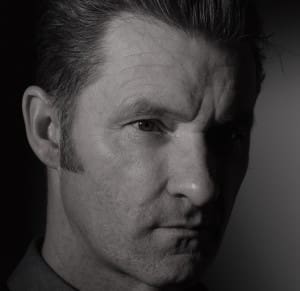 Tell us about yourself and how many books you have written.
Although I an not active musically anymore I still like to think I am a musician and song writer. I have played in several bands, performing live and recording music. I have a degree in Learning Disability nursing and a post graduate diploma in autism. I am registered as a children and young person's learning disability nurse with a specialist interest in autism. I live in Dunfermline, Fife, with my wife, teenage daughter, older son and golden retriever. The Homecoming is my first novel, inspired by a love of all things Greek, her islands, people, landscapes, sea, light and ambience all of which are important themes and symbols in my writing.
What is the name of your latest book and what inspired it?
My book is called The Homecoming. I wrote a travel journal/novel of my visit to the island of Zakynthos many years ago. It was my first serious attempt at writing a novel but it was never published. It was to influence the writing of The Homecoming when the story line of the novel moves to Zakynthos. The main backdrop in the novel was always going to be Greece that was never in doubt. I'm inspired by what it means to be human, our thoughts, feelings, emotions and beliefs and how such things influence our relationships with others and our personal stories.
It was the novel I was always going to write. I wrote it over a period of a few years and during that time my writing developed and improved and it grew with me. Many years ago when I wrote my first ever song I thought it was good at the time, however, as I learned the art of song writing I realized that as a process it takes time and a lot of practice before you finally get it right. Writing the novel was the same. I revisited the plot and prose which involved lots of drafts and with each visit it was like getting acquainted with an old friend again. Initially its flaws and weakness were all too evident but with time its strengths and potential matured into a story that I really cared about as eventually my writing improved and I felt competent with my style. It became a potent part of my life. As my writing progressed, the characters developed into intricate individuals with private and personal sides, their hopes, motivation, dreams and conflicts drove the plot forward. They became like real people to me who I empathized with and who I had watched grow and develop.
I'm interested in identifying with a physical place and the feeling of belonging therefore Edinburgh and especially Greece are prominent in my writing. Edinburgh is one of the most beautiful cities in the world, it is rich in history, has amazing classical buildings, (the new town of Edinburgh is a world heritage site) and it also has vibrant restaurants and café bars, and last but not least, Hibernian football Club.
Greece occupies my heart. Her history, culture, religion, people, landscape, light, colours and sea inspire me every day. There is a spiritual quality to it. Zakynthos is one of the main jewels in Greece' crown and I've always been transfixed by its landscapes, light, sea and ambience.
In the novel Louis finds refuge in the character of the sea, it becomes a comfort to him and he feels connected to its constant presence. He becomes aware of an awakening in himself and this became an important symbol in the novel.
Do you have any unusual writing habits?
I like to listen to classical music when I write, mainly from the baroque period.
What authors, or books have influenced you?
I love books that have a sense of place and time, which draw you into the social and cultural complexities with ease. I like the characters to speak to me from the page, where I can identify with them, their hopes, fears, conflicts, loves and emotion, for me that is when a character becomes real and it's at that point that I want to know what is going to happen to them, where is their life taking them in the story.
I often read Sebastian Faulks, William Boyd, Anita Shreive and Carlos Ruiz Zafon. At the moment I've just finished Midnight in St Petersburg by Vanora Bennett. The common denominator is that they all write about what it really means to be human through our relationships with the world and each other. Most importantly they write good stories with beautiful prose.
What are you working on now?
I am currently writing my second novel, it is set in Scotland and Greece, mainly Corfu.
What is your best method or website when it comes to promoting your books?
I use social media a lot and network with other like minded authors.
Do you have any advice for new authors?
Write, write and write. Make sure that before you publish your book has been properly edited or get others to read it for grammar and punctuation errors.
What is the best advice you have ever heard?
Happiness is not getting what you want, but wanting what you've got.
What are you reading now?
William Boyd's Brazzaville Beach
What's next for you as a writer?
Continue to write. Finish my latest book and publish it.
If you were going to be stranded on a desert island and allowed to take 3 or 4 books with you what books would you bring?
To many to mention.
Author Websites and Profiles
Dougie McHale Amazon Profile
Dougie McHale's Social Media Links
Goodreads Profile
Facebook Profile
Twitter Account