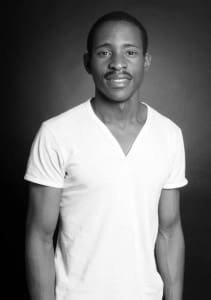 Tell us about yourself and how many books you have written.
Hi readers! Its me Dudley. I assuming that you enjoy reading seeing as you're on this site. Nice to meet you. I am an author and I'm always excited to meet readers. Hope you enjoy it.
I started writing a few years back, 2012 to be precise. I released my first book 'Undue Rewards' just before I turned 26 in November of 2013 after a wake up call I had. I used to be an avid reader until I decided it was time that I write me a book before I turned thirty. Luckily the thought of writing a book did not seem as hard as I initially thought, although it is definitely not easy. My other books include; 'The Failed Redemption', 'A Woman's Instinct' non fiction book 'The Last Piece – A Guide to Managing People' and my latest book 'The Optimist' – Catch him if you can.
What is the name of your latest book and what inspired it?
The Optimist – I'm not sure what inspired this book. When I started writing it I felt the need for action and a lot of it. I wanted a book that was full of action and a book that had lot of twists and turns.
What authors, or books have influenced you?
My favourite author is John Grisham. Other favourites include childhood favourites Enid Blyton who wrote the 'Famous Five', Charles Dickens and Judy Bloom who's books I used to read from my sister. Arturo Pereze-Reverte is another one of my favourite authors, he wrote 'The Nautical Chart' I loved this book
What are you working on now?
I'm working on a book based on a true story call 'The Fifth Bandit' The story is based around the Hatton Garden diamond heist
What is your best method or website when it comes to promoting your books?
I don't have a particular method at this point except for persistence. If I had to choose at the moment it'd probably be facebook.
Do you have any advice for new authors?
The best advice for I can give to new authors is to hit the ground running, be passionate about your work and never quit. Get in touch with your imagination and write the best book that you want to read. All the books I've written are books that I generally want to read and am into, so I don't get bored in the process and each step is exciting although the process can be a long and tedious one.
What is the best advice you have ever heard?
The best advice I've ever heard is to keep writing.
What are you reading now?
Right now a book called 'Outliers' by Malcolm Gladwell.
What's next for you as a writer?
To continue to build networks to grow, share and spread the word of Dudley Davidson-Jarrett Books and hopefully release more fun and exciting books for the readers and fans.
If you were going to be stranded on a desert island and allowed to take 3 or 4 books with you what books would you bring?
I'd just bring two Arturo Pereze Reverte's 'Nautical Chart' and 'The Holy Bible'
Author Websites and Profiles
Dudley Davidson-Jarrett Website