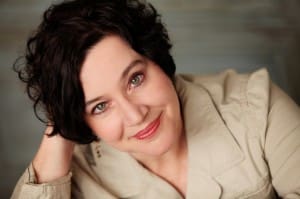 Tell us about yourself and how many books you have written.
I'm a history geek and a sucker for a good love story, which is why I write historical romance. I've written half a dozen books, which have earned accolades in various regional and national contests, including the RWA Golden Heart®. Thus far, I've published two: Passion's Prize, which includes three interlinked novellas written with two other Golden Heart finalists, and my current release, Her Bodyguard, which is part of the same series.
Over the years, I've been a disc jockey, a journalist and an advertising executive, before finally getting around to pursuing my dream of writing novels. I live in Kansas and love to write about the fascinating history of this area.
What is the name of your latest book and what inspired it?
My latest release is Her Bodyguard, part of the series, Steam! Romance and Rails. I'm an avid fan of the AMC television Western "Hell On Wheels" and I got the idea of doing a railroad-themed series after watching the show. Only, I wanted to put a romantic spin on it. I'd already written one book based on a railroad race, and so had a good start in that direction. I asked two authors who love Western historical romance as much as I do–Jennifer Jakes and Jacqui Nelson–if they were interested in writing a big railroad story with me. We brainstormed some ideas, came up with a cast of characters, and then wrote Passion's Prize.
Do you have any unusual writing habits?
I talk to my characters. Is that unusual? Probably not. Crazy, maybe. Characters come to me whole, like real people, but at first I don't know them all that well. They're more like acquaintances versus friends. So we chat. Then I write up character studies, even test their personality types. By the time I'm done, I know them well enough to write about them.
What authors, or books have influenced you?
Sam Clemens is my Muse. On a serious note, I've been very influenced by the work of Mark Twain. I read his stories as a child and loved them. As an adult, I grew to appreciate how well he captured the American culture and identity. Love his humor. Wish I was that witty.
Other influences: Charles Frazier, Cold Mountain, so beautifully written it reads like poetry. Diana Gabaldon, Outlander broke the mold. She created characters so real we forget they're fictional. Historian David McCullough, everything he writes is so rich in detail, yet so thoroughly readable. Jeff Shaara and Michael Shaara. Their series on the Civil War showed me how you could take historical characters and bring them to life.
Honestly, there are too many romance authors to list, but some of my longtime favorites (who've inspired and influenced me) include: Julie Garwood, Roberta Gellis, Dorothy Garlock, Lisa Kleypas, Laura Kinsale, Jody Thomas, Jill Marie Landis. I could go on and on.
What are you working on now?
I'm writing a sequel to Passion's Prize for the series Steam! Romance and Rails, out early January. I'm also retooling a few of my earlier books, but it's too early to say when they will be out.
What is your best method or website when it comes to promoting your books?
I have no idea. I regularly post on Facebook, am active on Twitter, have a website, create Pinterest boards for my books. It's very hard to tell what works. I believe in doing what best reflects who I am and what I'm interested in. I suppose that's the best advice I could give.
Do you have any advice for new authors?
Be yourself. Write what you can be passionate about. This is what, I believes, sets you apart from everyone else.
What is the best advice you have ever heard?
Write the next book.
What are you reading now?
Lots of research materials. For fun, Outlaw in Wonderland by Lori Austin and a whole stack of books I picked up at conference this summer.
What's next for you as a writer?
Building a career one book at a time.
What is your favorite book of all time?
How can I say ONE book is my favorite? That's like saying one child is my favorite.
Author Websites and Profiles
E.E. Burke Website
E.E. Burke Amazon Profile
E.E. Burke's Social Media Links
Goodreads Profile
Facebook Profile
Twitter Account
Pinterest Account