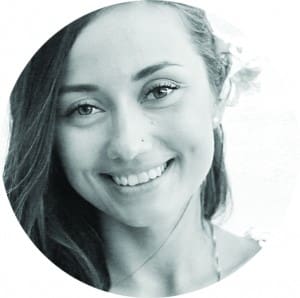 Tell us about yourself and how many books you have written.
I'm an artist from Ukraine who now lives in beautiful New Zealand.
Flowers, sunshine and new horizons are my inspiration. I believes that art is magic and impressions are food for your heart.
Just a mention of travel for me is thrilling! Since 2014, we travel with my husband (he is an artist too!) and I create coloring books. My first book was created in Vietnam 🙂
Why coloring books? For awhile I have been looking for ways to share my art with others so it is engaging and lets people co-create with me. Adult coloring books and "How To Color For Adults" series were just the right solution. I hope you enjoy these books and keep your creativity flowing.
What is the name of your latest book and what inspired it?
My latest book is Flower Coloring: Printable Coloring Pages, And How To Color For Adults.
It is a second book in series Adult Coloring 101 where I show basic coloring techniques with colored pencils and some additional materials. Just easy tips and tricks that will make coloring a breathe and bring the fun back to it.
Do you have any unusual writing habits?
Yes! – I am mostly drawing in my books…Or painting and coloring. Then I explain to readers what goes where so they can repeat and quickly gain some art skills.
What authors, or books have influenced you?
My first book The Cosmos Within has been inspired by books on self knowledge and sharing what you have with humanity. So I was thinking how I can use my skill (I'm an artist) to engage others and boost their creativity too. Since 2015 I've started publishing adult coloring books and How To Color For Adults guides. Books brought a lot of joy for colorists around the world since then, and I've been getting occasional emails with finished pages all full of colors and thank you notes. For me it's far more rewarding then posting an oil painting online, these books have more impact, because it's not just me but everyone who colors them is an artist.
What are you working on now?
At the moment I am working on Bird Coloring 101: book three in How To Color For Adults series. In this book I will show step by step how to color birds pages from The Bird Of Fantasia. Colorists will get color schemes and free 5 coloring pages from examples, so they can repeat and have a finished artwork in 40 minutes. I even show what to do with those coloring pages after you finish.
What is your best method or website when it comes to promoting your books?
My best method is my tribe 🙂 An ever growing group of people who are on the look out for my next book. I communicate with them through social media and my website www.coloring.ekaterinachernova.com
Do you have any advice for new authors?
Yes, a word of encouragement for new authors.
* Keep creating and sharing your work.
* First book might not be a hit but you will get following along the way.
* Learn what works in terms of marketing.
* Give some books away for free.
* Any negative reviews – learn from them, treat them as a feedback and improve your books.
What is the best advice you have ever heard?
Just do it. No matter how awesome your idea might be, what's it worth if you don't bring it to life?
What are you reading now?
Honestly I'm reading travel forums about India where we are going soon 🙂
What's next for you as a writer?
Keep creating, listening to my readers, and improving books.
Books give me freedom to travel, and travel give me inspiration to create those books 🙂
If you were going to be stranded on a desert island and allowed to take 3 or 4 books with you what books would you bring?
I'd bring all 4 blank sketchbooks and a couple of pens. Then I'd meditate on the island, and you can pick me and my new 4 books up later 😉
Author Websites and Profiles
Ekaterina Chernova Website
Ekaterina Chernova Amazon Profile
Ekaterina Chernova's Social Media Links
Goodreads Profile
Facebook Profile
Twitter Account
Pinterest Account