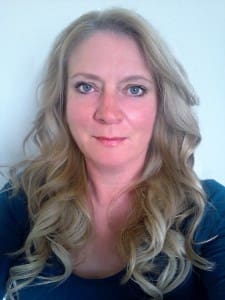 Tell us about yourself and how many books you have written.
I was born and raised in South Wales more years ago than I care to remember. I lived in England for nearly two decades but returned to my roots when I felt the mountains of my youth calling to me, and hiking in my beloved Brecon Beacons is now one of the joys in my life. When I'm not working as a full time secretary, I love spending time with my family, hate doing necessary chores, and try to fit in writing whenever I can. I have published several books: the Resurrection trilogy, beginning with "State of Grace", continuing with "Amazing Grace", and ending with "Sanctifying Grace", "The Spirit Guide and most recently – The Medium Path. I'm currently working on another paranormal romance set in Wales.
I am also seriously addicted to chocolate
What is the name of your latest book and what inspired it?
The Medium Path – the death of my father a couple of years back. Some people said he was watching over me, and that got me to thinking about ghosts and spirits.
Do you have any unusual writing habits?
I only write when the house is empty, and that only happens between 6am and 8am – not nearly enough!
What authors, or books have influenced you?
There are so many to count, by my favourite author is Stephen King – I'm simply in awe of his skill.
What are you working on now?
Another paranormal romance, set in medieval Wales, around the time of Joan, Lady of Wales – wife of Llewelyn Fawr, and sister and daughter to kings of England.
What is your best method or website when it comes to promoting your books?
Just get the word out there by any means you can. I've found that it's probably the best plan to concentrate on the launch of a new book, then return to writing the next, and try not to get sucked into an endless round of marketing.
Do you have any advice for new authors?
Write, and keep writing. It's all very well spending time promoting your 'author platform' but don't spend time on the net that you could use to write. Oh, and join a writing site, like Scribophile – it will help you hone your craft.
What is the best advice you have ever heard?
I can't remember the exact quote, but Stephen King once said that in order to be a good writer you need to read – a lot!
What are you reading now?
My Life in a Nutshell by Tanya J. Peterson
What's next for you as a writer?
Keep writing. I can't stop now, even if I knew no one would ever read my work.
If you were going to be stranded on a desert island and allowed to take 3 or 4 books with you what books would you bring?
Stephen King – The Stand
Jean M. Auel – Clan of the Cavebear
Author Websites and Profiles
Elizabeth Davies Website
Elizabeth Davies Amazon Profile
Elizabeth Davies's Social Media Links
Goodreads Profile
Facebook Profile
Twitter Account