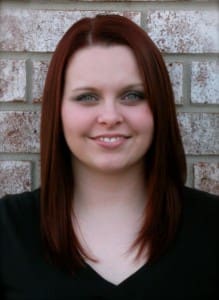 Tell us about yourself and how many books you have written.
Sovereign was my debut novel, and it was actually the first novel I completed. For many years I focused mostly on screenwriting, but in 2012, I got into prose and I love it. I'm halfway through the sequel for Sovereign, and after that I'm going to finish a YA contemporary manuscript that's also about halfway complete.
What is the name of your latest book and what inspired it?
Sovereign. It was inspired greatly by a dream I had, which largely translated into the first chapter of the book. I'd tried to pass it off as a short story, but my writing partner felt there was much more that could be done with it. She'd been trying to convince me to write a novel for a while and so I did! Ten months later, Sovereign was published.
Do you have any unusual writing habits?
Unusual? Probably not. I write while my baby is napping in my lap, which makes it awkward and uncomfortable for my arms, but so far all of parenthood is awkward and uncomfortable. lol. When I wrote Sovereign, though, I actually wrote most of it in between clients at the beauty salon where I work. If you know anything about salons, you know they are noisy, but I have a profound ability to drown out noise.
What authors, or books have influenced you?
My favorites are Tahereh Mafi, Veronica Roth, and Marie Lu. Mafi is just so unique and incredible. Roth… her books kick butt. Clever, and great story. Marie Lu is a genius with voice. Her Legend books are from dual points of view and the voices are so excellently crafted.
What are you working on now?
The sequel for Sovereign! It'll be out early 2014!
What is your best method or website when it comes to promoting your books?
I write articles and book reviews (and sometimes movie reviews) for an online literary site called GliteraryGirl.com. It's great experience, hones my writing skills, and gives me exposure to audiences I wouldn't otherwise have reached. Besides that, a lot of social networking! I love Goodreads as well, it's a great tool.
Do you have any advice for new authors?
I'm still relatively new at this, so I won't pretend to be an expert, but my advice is to write a lot. And don't feel like you have to write solely for the purpose of publication. Write to get better. Write to exercise your craft. Actually finish projects, that's the most important thing, I think, to see something all the way through so you can understand plot and character development.
As writers, usually our first projects aren't great. I got lucky with Sovereign turning out well, because I had no intention of publishing it originally. It's rare for a first book to be publishable, BUT… here's the important part… I had been writing a LOT of stuff for a LOT of years. So I wasn't a novice, I just hadn't completed a novel in particular before. So, practice! Get feedback. And when you really are ready to put something out there, pay a proper editor and/or proofreader. At minimum, a professional proofreader.
What is the best advice you have ever heard?
To write every single day. To not wait on the right mood, but to sit down and get to work. Being able to write on demand is a hard place to get to, but it's necessary for real productivity that lasts.
What are you reading now?
I have about three books going right now. Allegiant by Veronica Roth is one. I'm also reading the ARC for Pawn by Aimee Carter. And I'm reading a book about baby sleep (because we're exhausted). I desperately want to dive into Allegiant but I have a deadline to review Pawn, so that's my priority. So far, I really like it!
What's next for you as a writer?
After I finish this sequel, I have a manuscript I want to get back to that I'm very passionate about. It's much more emotional for me, and some of it is even based a little bit on my own life. Besides that? More books! The ideas never stop coming. So many ideas, so little time.
What is your favorite book of all time?
What a horrible question to ask a writer! Who has only one favorite?? I can't answer that, but I will say Tarzan of the Apes was the first book that I ever remember loving as a kid.
Author Websites and Profiles
ER Arroyo Website
ER Arroyo Amazon Profile
ER Arroyo Author Profile on Smashwords
ER Arroyo's Social Media Links
Goodreads Profile
Facebook Profile
Twitter Account
Pinterest Account