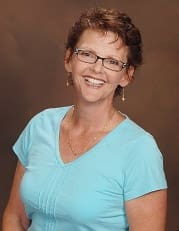 Tell us about yourself and how many books you have written.
I've written several books but only published one. I have a childrens book that is almost done, needs a new beginning, a better hook. I started a cookbook in college for college students, simple foods, healthy, low cost and all servings for one or two.
I live in Michigan with my husband, son and our Schnauzer doggie daugher. I love to write, meet with people, converse, sell. I am an upbeat person, a positive person. I know the best is yet to come!
What is the name of your latest book and what inspired it?
Welcome To My Para"Normal" Life if a paranormal memoir all written from the journals I have kept of my experiences over the last 42 years. I have been seeing, hearing, sensing and smelling spirits since I was 12 years old. It started suddenly in the middle of a dark and quiet night, what appeared to me was scary as hell. The book goes on in detail to tell how I learned to deal with this event and the hundreds of different events that followed.
Do you have any unusual writing habits?
I write with a 24/7 weather channel on the television, the music is perfect for me. I have the volume on low, within 5 minutes of work I know longer hear it. I love that when I turn this on, my darling daughter doggie finds a place for a nap. She knows her mommie is working and won't pay any attention to her until she surfaces!
What authors, or books have influenced you?
I read so much, that there isn't any one author or book. I think they all have influenced me, driven me to write.
What are you working on now?
I am putting together notes for a second book of Paranormal events of mine and others.
What is your best method or website when it comes to promoting your books?
Today I don't think there is one good method or website, at least not for my genera, paranormal, spiritual, hauntings, psychic's… I market all the time across the board, you have so much choice. I don't use the throw crap at the fan and see if it sticks, that doesn't work. Know your market/buyers and hit it.
Do you have any advice for new authors?
Edit, edit, edit…Before you send anything to anyone, look it all over several times. I had 2 editors for my book and still found 5 mistakes after it was published!
What is the best advice you have ever heard?
Write every single day. Which since I published, self or not, the marketing of my book has taken over my life. I blog everyday on others sites, I think that helps. However since I think this is a craft and you only get better by using your craft, I have to take my own advice and get back to a schedule.
What are you reading now?
365 Ways to Raise your Frequency by Melissa Alvarez.
What's next for you as a writer?
I do have a second book planned as a follow up to Welcome To My Para"Normal" Life. I have heard stories of experiences from so many people in my travels that I now ask permission to use it.
The company that I formed is Exie S Publications. With that in mind I would love to ghost write, help others market or help other people publish. The area is wide open for me and am excited to see what comes my way.
What is your favorite book of all time?
In the Garden of Good and Evil hit a great cord for me, loved the way it was written. However the book, that at 4 years old, made me want to write a book was: From Magic Mirrors to Mud Puddles by Elizabeth Laughton Claxton.
Author Websites and Profiles
Exie Smith Website
Exie Smith Amazon Profile
Exie Smith Author Profile Other Bookseller
Exie Smith's Social Media Links
Facebook Profile
Pinterest Account
---
To discover a new author, check out our Featured Authors page. We have some of the best authors around. They are just waiting for you to discover them. If you enjoyed this writer's interview feel free to share it using the buttons below. Sharing is caring!