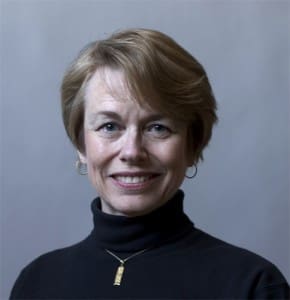 Tell us about yourself and how many books you have written.
I realize that I am one of those rare people in the world who gets to live a life full of passion, romance, suspense, angst, fulfillment, humor, and mystery. I am a writer. Every day when I sit down at my computer, I enter into a world of my own making. I am in the head of a panoply of characters ranging from a nineteen-year-old Austrian debutante (The Last Waltz) to a raging psychopath (The Arthurian Omen) and four women at once in The Only Way to Paradise. Then there are the feisty heroines of my Regency romances . . .
I am a traditionally published,award-winning, best-selling writer who has recently gone Indie. I enjoy genre-hopping, having published a genealogical mystery series, two women's fiction novels, an historical epic, two suspense novels, four Regency romances, and a couple of non-fiction offerings. I am preparing to release my 17th novel
With a BA from Stanford and an MA from George Washington University in International Relations, I somehow stumbled into finance. But, once my husband was through law school, I never wanted to do anything but write and raise kids. Now the kids are gone, but (even better) there are four grandchildren who provide my rewards for finishing a manuscript.
Aside from the grandchildren, my favorite things include: Florence, Italy; snow storms; Oreos; real hot chocolate; sweaters; Sundance Resort; lilacs; and dachshunds.
What is the name of your latest book and what inspired it?
My latest book is Rescuing Rosalind. It was inspired by 1.) Patrick O'Brien's series of historical novels about life at sea during the Napoleonic Wars. I decided I wanted a sea captain for a hero. 2.) Shakespeare's As You Like It. I fell in love with the name Rosalind and decided that if I were named Fanny, I would definitely prefer to be called Rosalind. When the sea captain meets Fanny, she is playing the part of Rosalind, and so, to him, she is forever after "Rosalind." That relationship spurred my imagination and I imagined endless entanglements.
Do you have any unusual writing habits?
I often go to sleep and wake up in the small hours and write for a couple of hours and then go back to sleep. The odd thing is that this produces some of my best writing. It is a good way to burst through writer's block.
What authors, or books have influenced you?
In the Regency romance field, my biggest influences have been Jane Austen and Georgette Heyer. Modern writers I love are Kate Harper and Candice Hern.
What are you working on now?
I am just waiting for my beta readers to get back to me with their takes on Lord Trowbridge's Angel, which is the tale of Sophie (Rosalind's sister) and Gorgeous Frank, Viscount Trowbridge. Sophie is an unusual heroine for she has a limp, which prevents dancing, long walks, and horseback riding. However, she is an extremely talented violinist, and her music is what captures Gorgeous Frank's heart. They also share an interest in the Romantic poets, particularly Wordsworth. This book will launch in mid-July.
What is your best method or website when it comes to promoting your books?
I offer my book for free and promote it on Bookbub and sites like these. I have had excellent results this way. I also use the standard social media connections, a newsletter and my website: http://ggvandaagriff.com. You can sign up for my newsletter there, which gives details of my writing projects, family news, and FUN. I love to travel, and share my travels with my readers at http://ggvandagriff/blog.com
Do you have any advice for new authors?
Treat your writing the way a musician treats learning a new instrument. Practice, practice, practice. And read really good books. Reading poorly written books will "bleed" into your own writing. The most important skill is to show not tell. Avoid adverbs and show the emotion you are trying to "tell" with the adverb. Instead of adjectives, use significant detail in your descriptions which gives the reason why something is "lovely," etc. Of course, this does not apply to dialogue, especially in the Regency, where adverbs and adjectives pepper everyone's speech.
What is the best advice you have ever heard?
Show not tell.
What are you reading now?
I am reading a women's fiction novel, A Sea Change. I get most of my books through Bookbub, and have found some gems there.
What's next for you as a writer?
I am contributing to an Anthology by writing my first novella, which will feature Lord Trowbridge's best friend, Lord Shrewsbury. It will be out in September–A Timeless Romance Anthology: European Collection. Next, I will write the third in this Regency trilogy–a novel about Sophie's best friend Melissa's hastily contracted marriage. I am rewriting a suspense book published five years ago, creating from it a Romantic suspense, set in Wales and revolving around a hunt for a relic of King Arthur's day. That's it for 2013. For 2014, I will be writing a time-travel romance going back to sixteenth century Florence (I go to Florence every year for medicinal purposes!), and a new mystery in my genealogical mystery series, set in Florence with roots in the day of Lorenzo il Magnifico, the Medici patron of Michelangelo, Botticelli, Leonardo di Vinci, and most of the Renaissance greats.
What is your favorite book of all time?
Anna Karenina, by Leo Tolstoy
Author Websites and Profiles
GG Vandagriff Website
GG Vandagriff Amazon Profile
GG Vandagriff's Social Media Links
Goodreads Profile
Facebook Profile