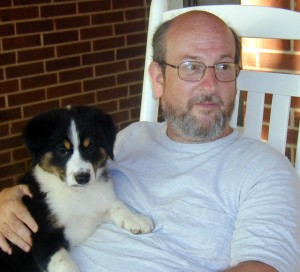 Tell us about yourself and how many books you have written.
I've been a headhunter for the biotechnology industry for 30 years. A few years ago I started writing, and last year published my first mystery book, MURDER TAKES TIME. Since then, I've launched two more mysteries, and a novella dealing with one of the characters featured in them. Earlier this month, I released the first non-fiction book, No Mistakes Resumes, which is the first in the No Mistakes Careers Series.
What is the name of your latest book and what inspired it?
The most recent book is No Mistakes Resumes, and I wrote it because I've seen so many people struggle with how to put a resume together. I figured I can help more people by writing a book than I can one-by-one on the phone.
Do you have any unusual writing habits?
Not that I know of, other than writing very late at night, but I'm sure many authors do that.
What authors, or books have influenced you?
The storytellers. I love Alexandre Dumas, and was always fascinated by how he told stories.
What are you working on now?
I am polishing the first book in a new series I'm starting. The book is called Necessary Decisions, and it's about a detective in Houston who tends to push the lines of the law.
What is your best method or website when it comes to promoting your books?
If I find a best method, I'll let you know first. I think the most difficult thing for all authors today is visibility, and there is a huge need for someone to fill that gap with a good service.
Do you have any advice for new authors?
Obviously write the best book you can, but more importantly, have a marketing plan, and be patient.
What is the best advice you have ever heard?
Don't listen to any rules of writing.
What are you reading now?
A book by Christopher Bartley, called Sleep Not, My Child. He's got about 5 or 6 books out, and they're great.
What's next for you as a writer?
Continuing my three mystery series, and the non-fiction series. That should keep me busy.
What is your favorite book of all time?
The Count of Monte Cristo. Hands down. Didn't even have to think about it.
Author Websites and Profiles
Giacomo Giammatteo Website
Giacomo Giammatteo Amazon Profile
Giacomo Giammatteo's Social Media Links
Goodreads Profile
Facebook Profile
Twitter Account
Pinterest Account