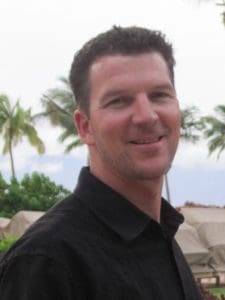 Tell us about yourself and how many books you have written.
I love a good adventure. If I'm not participating in something like rock climbing or rappelling or white water rafting or scuba diving or backpacking, then I like to read about higher octane adventures, the likes of which fill the pages of spy novels and action adventure series. So what if they're a flight of fancy, they get the heart rate up and the adrenaline pumping. That's what I've aimed to do with my books – add a level of excitement and adventure for my readers to enjoy without having to sift through vulgarity and salaciousness. The "Off" series (#1 – Off Kilter; #2 – Off Course; #3 – Off Guard) put a regular guy into an extraordinary set of circumstances where he has to rely on not only his cyber-genius friend from the NSA, but also his own wits and some help from above. They're fast-paced thrillers that will take you around the world in 300 pages (each).
What is the name of your latest book and what inspired it?
My most recent book, "Off Guard," was released in May 2017 and completes the "Off" series story. The series was inspired by a flash of a dream wherein the people I love most were taken from me. As catharsis, I began writing about the dream and its after effects, then decided I could make an epic adventure out of this. The result is three books that keep pushing our protagonist onward towards a victory instead of letting him languish in ruin, which is how I would feel if it had happened to me.
Do you have any unusual writing habits?
Sometimes I will drive up to mountains and spend time alone with my thoughts and my laptop. Other times, I awake before the sun and tap out as much as I can before the duties of life beckon me elsewhere.
What authors, or books have influenced you?
My original inspirations were, believe it or not, Mark Twain, John Grisham, and Michael Crichton. Tom Sawyer and Huck Finn really got the gears in my heading turning as a young boy who loved a good adventure. I thought about them as I paddled down the Colorado River or explored Lehman's Caves as a youth. Even then, I thought it would be cool to write a story that sparked other people's imaginations the same way.
What are you working on now?
I'm working on my fourth novel titled "Chosen Path." This will be an interesting departure. I'll veer more into techno-military thriller territory as I explore the tensions between North and South Korea and the potential they have to alter world history.
What is your best method or website when it comes to promoting your books?
I promote with Amazon, Goodreads, BookBub, and a host of others. I'm waiting to see how my upcoming promotions on sites like freebooksy.com, kindlenationdaily.com, ereadernewstoday.com, booksbutterfly.com, and others pan out.
Do you have any advice for new authors?
Remember what a mentor author once told me: "Writing is revising." Don't expect to get it right on the first 3, 4, or 5 revisions. It takes hard work and patience to get it right.
Also, read, read, read. Keep ideas flowing into your mind so you can let your own ideas flow out onto "paper" (or your computer screen).
What is the best advice you have ever heard?
Be a lifelong learner.
What are you reading now?
I'm reading the "Heroes of Olympus" series by Rick Riordan with my 9-year-old son and the "Kyle Achilles" series by Tim Tigner, as well as the "Jet" series by Russell Blake. Next will be more Jack Reacher books, then "Seekers" by Veronica Rossi to add another dimension from another genre (she writes YA Dystopian stuff that's really interesting).
What's next for you as a writer?
After I finish "Chosen Path," I plan to start a new series about a character named "Able Woods," the orphan of two covert operatives who shared a secret and secretive relationship and sacrificed everything for their son.
If you were going to be stranded on a desert island and allowed to take 3 or 4 books with you what books would you bring?
Only 3 or 4? I can fit 100's on my Kindle. And with my portable solar panel charger, I'd be set for a good long vacation full of reading and relaxing . . . in between the whole hunting and gathering for survival thing.
Author Websites and Profiles
Glen Robins Website
Glen Robins Amazon Profile
Glen Robins's Social Media Links
Goodreads Profile
Facebook Profile
Twitter Account