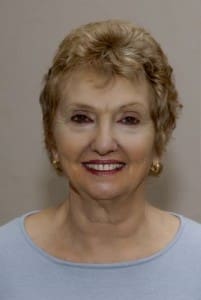 Tell us about yourself and how many books you have written.
"Goldie Alexander's 70 books are published both here and overseas. Her novels for adults include "The Grevillea Murder Mystery Trilogy" plus many prize winning short stories and articles.
For children she is best known for, "My Australian Story: Surviving Sydney Cove", is now in its 10th edition and about to be released as an ebook.
Amongst her latest work are three collections of short stories: 'Killer Virus', 'My Horrible Cousins' and 'Space Footy".
Newly released for Young Adults is 'Dessi's Romance'; and 'The Youngest Cameleer', for middle grade readers: 'eSide: A Journey into Cyberspace'. Coming shortly are 'Gallipoli Medals', 'Cybertrix: Back from the Future', and 'Cassie's Big Swim'. She authored the how-to-write 'Mentoring Your Memoir' and 'The Business of Writing for Young People', this with Hazel Edwards. She facilitates creative writing workshops and mentors emerging authors. Her website is www.goldiealexander.com."
What is the name of your latest book and what inspired it?
'Dessi's Romance' aimed at young adults was a sequel to an earlier YA set in 1939. Though the protagonists live in different eras they are asked to consider similar issues, those of freindship, emerging sexuality and attitudes towards 'foreigners'.
End of school is a crucial time for life -making decisions.Eighteen year old best friends Dessi Cowan, Lilbet's grandniece, and her best friend Emma Simpson have planned a celebratory trip to the Gold Coast. Emma is an artist, Dessi a poet; their mothers long term 'best friends'. In the past the girls have always been there for each other and this relationship is central to their lives. However, when Emma meets charming Adbul Malouf and Dessi is forced to stay in Melbourne to recover from a car accident, Emma asks her friend to look after Abdul while she is away.
On the Gold Coast Emma meets up with her father and participates in some of the Schoolies activities. Her closest male friend Sasha, convinced he might be 'gay', takes her to a 'gay' club and then realises he is really 'straight'.
In Melbourne Dessi is totally infatuated with Abdul who takes her home twice. Though his parents are openly appalled at his taking up with a non-Moslem girl, for Dessi his 'stop-start' behaviour only makes him more desirable.
Do you have any unusual writing habits?
Only that I suspect I am unusually persistent. Even when ill I still work. I try to avoid going to the fridge to keep myself going. I tend to work most mornings and will keep at it until I feel quite ill from staring at a screen too long.
What authors, or books have influenced you?
My childhood's obsessive reading in every way. I suppose the 'classics' were my primary influence. as a teen I read Dickens, Austen, Zola, Tolstoy etc. I possibly didn't understand everything I read, but they remained a strong influence.
What are you working on now?
I have just had published my YA novel 'Dessi's Romance' as an ebook and a middle grade fantasy 'eSide: A journey into cyberspace'. I am also completing the first draft of an adult romance 'Penelope's Ghost'.
What is your best method or website when it comes to promoting your books?
I use my website www.goldiealexander.com and my blog www.goldiealesander.com/blog
I also use facebook and have a card which I hand out to anyone interested which displays my latest books and a list of current publications.
Do you have any advice for new authors?
Yes, one word: PERSISTENCE.
Also, read as much as you can. And try to write what is currently popular because it will be old hat by the time it is published. I use my blog to run ongoing advice for emerging authors and strongly recommend that anyone interested log into www.goldiealexander.com/blog
What is the best advice you have ever heard?
The above! It's too easy to give up. I don't believe in 'writer's block' only 'writer's despair'. The market is so fierce and so competitive I can certainly understand why some major talents no longer write. It's a solace to remind oneself that most of what is currently being published probably won't last the distance.
What are you reading now?
I have just completed Andrea Goldsworthy's The memory trap, and am halfway through Questions of Travel by Michelle De Kretsner and the Glass Room by Simon Mawer. I have just downloaded 'Gone Girl' by Gillian Flynn to find out what all the fuss is about.
What's next for you as a writer?
I intend starting book 2 of eSide. I will call it eSide 2. I like my characters and their impossible and unlikely adventures leave me heaps of room for imaginative scenarios
What is your favorite book of all time?
Can't answer that. Pride and Prejudice maybe because it is the most perfectly structured of all novels… and the funniest.
Author Websites and Profiles
Goldie Alexander Website