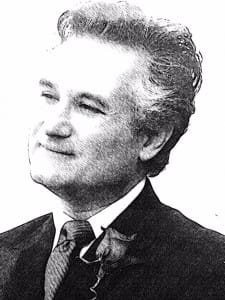 Tell us about yourself and how many books you have written.
I've been writing relationship books (advice for real life romances) for twenty years, and writing romances for a few months now. Back in the roaring 90s I wrote and published 1001 Ways to be Romantic. The stars must have been aligned because I sold three million copies. Somewhere along the line I lost my mind and decided it was a good idea to undertake the biggest booksigning tour in the history of publishing: Two years spent criss-crossing America aboard a custom 36-foot RV, visiting 43 states and 189 bookstores.
Along the way I was invited to appear on Oprah, Donahue, The Today Show and Good Morning America; my advice and antics have appeared in The Sunday New York Times, The Boston Globe, Cosmo, Playboy, Reader's Digest and (honest to god) The National Enquirer.
The genesis of 1001 Ways to be Romantic is too long a story to relate here, but the highlights are…teaching romance seminars for ten years before sitting down to write the book…a longstanding fascination with the complex relationship between fictional romance and real life romance…and marrying my soulmate, Karyn Buxman.
What is the name of your latest book and what inspired it?
"A Hard Days Night"- an erotic romance novel. Inspiration? The intersection of the real world of people with our complex love relationships, and the fictional world of stories and fantasies of characters who express who we are, who we wish to be, and fantastical imaginings of fantasy realities.
Do you have any unusual writing habits?
Emotions and thoughts and actions of (most often) men and women in loving and/or passionate relationships… and how can one gender do this well without consulting/working with a member of the opposite sex? I don't know the answer to this, but I do know that my writing partner, Anastasia Winters, and I are continually learning insights bout XX and XY of loving relationships. It seems to us that without a great, mixed-gender writing relationship, any writer is simply guessing or projecting or fantasizing about what the other gender is thinking about and feeling.
What authors, or books have influenced you?
William Shakespeare, Romeo and Juliet
Robert A. Heinlein, Stranger in a Strange Land
Robert Gruden, Time and the Art of Living
Richard Bach, Illusions
Margaret Mitchell, Gone With The Wind
Robert James Waller, The Bridges of Madison County
Emily Brontë, Wuthering Heights
What are you working on now?
The sequels to "A Hard Days Night" – "Help" and "All You Need Is Love" in addition to a series of erotic romances for MEN.
What is your best method or website when it comes to promoting your books?
Don't know yet. Check back in a few months!
What is the best advice you have ever heard?
Just write. And keep writing. Match your writing style to your personality and your work style. Don't listen to authors who tell you how THEY write; it's irrelevant. Self-publish. Any determined half-wit can run circles around Random House.
What are you reading now?
"Ship of Theseus," by V.M. Straka. A strange, brilliant, unique novel.
What's next for you as a writer?
More. More. More…. writing.
If you were going to be stranded on a desert island and allowed to take 3 or 4 books with you what books would you bring?
Time and the Art of Living, Robert Grudin
Hyperion & The Fall of Hyperion, Dan Simmons
Illusions, Richard Bach
Author Websites and Profiles
Greg Godek Website
Greg Godek Amazon Profile
Greg Godek's Social Media Links
Facebook Profile
Twitter Account
Pinterest Account