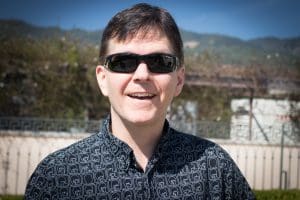 Tell us about yourself and how many books you have written.
I'm an IT guy who writes children's books for fun. My latest picture book, THE BATH OF LEAST RESISTANCE, came out September 7th via MacLaren-Cochrane Publishing. I have two self published pictures books, THE TAIL OF A BOY NAMED HARVEY and MEOWY CHRISTMAS. My son inspires most of my stories.
What is the name of your latest book and what inspired it?
THE BATH OF LEAST RESISTANCE is my latest book. It was inspired by my son.
Do you have any unusual writing habits?
I'm not sure if it's unusual, but I write all stories on paper first.
What authors, or books have influenced you?
Josh Funk, Tara Lazar, Maurice Sendak, Lisa M. Bakos, Susanna Leonard Hill to name just a few.
What are you working on now?
I'm trying to figure that out. I have twenty stories that are all requesting my attention. I need to put their names on a wall and throw a dart to decide.
What is your best method or website when it comes to promoting your books?
I'm still trying to figure that out.
Do you have any advice for new authors?
Revise a lot and have fun.
What is the best advice you have ever heard?
To put a draft away for a few weeks and come back to it with fresh eyes.
What are you reading now?
I read mainly with my son. He keeps asking me to read THE ADVENTURES OF CAPTAIN UNDERPANTS.
What's next for you as a writer?
I'm looking to get into writing chapter books and middle grade.
If you were going to be stranded on a desert island and allowed to take 3 or 4 books with you what books would you bring?
The Maltese Falcon, Charlie and the Chocolate Factory, and The Complete Far Side (3 books in one box. Is that cheating?)
Author Websites and Profiles
Gregory Bray Website
Gregory Bray Amazon Profile
Gregory Bray's Social Media Links
Goodreads Profile
Facebook Profile
Twitter Account