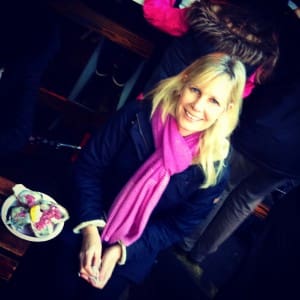 Tell us about yourself and how many books you have written.
Hi there!
I am a counsellor who holds a Masters Degree in Creative Writing from Birkbeck College, London.
My short stories for adults, The Chrysalis and For What It's Worth, have both been published, and her first novel, Winter's Bite, won first prize in the 12+ fiction category at the Winchester Writers Conference, UK in June 2012.
Fever Quest, the sequel to Winter's Bite was published in December 2014.
I'm writing an adult thriller at present which I hope to finish by October 2015.
I've also got some short stories floating around which I'd like to make into a book.
What is the name of your latest book and what inspired it?
I'm not yet sure of the title, but it was inspired by an honour killing which took place in the north of England.
Do you have any unusual writing habits?
I know I pull faces when I am writing dialogue -:0. Otherwise, I am probably a bit suspicious. I like to have the same table in the cafe and use the same glasses, if it's all going well. I also like to write quite early in the day. Not so good at night.
What authors, or books have influenced you?
How long have you got?
Tolkein, MM Kaye, CS Lewis, FH Burnett, Johnathan Franzen, Junot Diaz – sorry there are so, so many – the guy who wrote Motherless Brooklyn – probably one of the best books I've ever read.
What are you working on now?
I am writing an adult thriller for women. It's pretty fun not having to watch my p's and q's. It's also in the first person, which I've never done before!!!!
What is your best method or website when it comes to promoting your books?
Awesome Gang obviously! SnicksList, Books Butterfly, FreeBooksKids and BookGoodies have all been really good for me. BookBub and Pixel of Ink when I can get in!!! I think Reddit are getting some good numbers too.
Do you have any advice for new authors?
Read and write alot, alot, alot. And don't show anyone anything until you've finished. Otherwise if someone pulls a face, you'll be put off. Writing makes you feel so exposed.
What is the best advice you have ever heard?
Let your characters do what they want – this is because your subconscious has usually worked it all out.
What are you reading now?
Book two in Game of Thrones and am completely hooked. Can't believe it took me so long to find them!
What's next for you as a writer?
This thriller and I get to go on a retreat next week to just write for three days – I cannot wait.
If you were going to be stranded on a desert island and allowed to take 3 or 4 books with you what books would you bring?
Lord of the Rings
Game of Thrones
The Corrections
The Stories of Eva Luna
Author Websites and Profiles
Hannah Parry Website
Hannah Parry Amazon Profile
Hannah Parry's Social Media Links
Goodreads Profile
Facebook Profile
Twitter Account
Pinterest Account