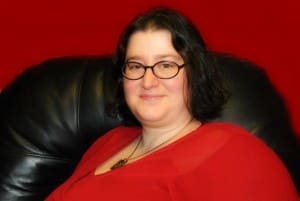 Tell us about yourself and how many books you have written.
My name is Harmony Stalter. I have been a freelance writer since 2005. In the beginning, I just dabbled in it, but by the end of 2006 I was a full time writer. I released my first book in 2008. It was a poetry book. I have since re-released it. Since that first release in 2008 I have released 5 more books.
What is the name of your latest book and what inspired it?
My latest release is titled Two Romantic, Two Suspenseful: A Short Story Compilation. It a book of four very different short stories that I have written over the past few years. The only commonality between the stories is the relationship dynamic and how it is tested throughout the stories.
The inspiration for the stories all came from different points in my life. The first story's inspiration came from something I saw in a movie. Sometimes, that takes place it will only take one scene for me to become inspired to write a story. The second story's inspiration came from a news story. The third story's inspiration came from my own life. The final story's inspiration came from a place I used to go.
Do you have any unusual writing habits?
I do not think my writing habits are unusual. I just like to write with the music on full blast. It has to be wither through the headphones or speakers. I do like to had write a lot of things and edit them as I type.
What authors, or books have influenced you?
There are many authors that have influenced me. For instance, I love reading Stephen King, Patricia Cornwell, Sue Grafton, and Robert E. Bailey.
What are you working on now?
Currently, I am working on a crime/thriller/suspense novel.
What is your best method or website when it comes to promoting your books?
I think any type of social media is the best way to promote books.
Do you have any advice for new authors?
Write what you know. You are not going to please every reader. There are those that will not like your writing and there are those that will love it. Take your time and write the best thing you can.
What is the best advice you have ever heard?
The best advice I have ever heard is to write what you know.
What are you reading now?
I am reading "The Count of Monte Cristo" by Alexandre Dumas.
What's next for you as a writer?
I will be working on my novel for quite some time. After that, I am sure there will be more books written.
What is your favorite book of all time?
"To Kill a Mocking Bird" by Harper Lee
Author Websites and Profiles
Harmony Stalter Website
Harmony Stalter Amazon Profile
Harmony Stalter's Social Media Links
Goodreads Profile
Facebook Profile
Twitter Account
Pinterest Account