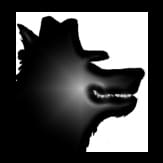 Tell us about yourself and how many books you have written.
Hi, I'm Harry- a hipster, spiritual, beatnik kind of guy. I've been in this body for thirty eight years, I'm English, and I experience this weird 11:11 Phenomenon thingy.
My debut book Route Number 11: Argentina, Angels & Alcohol is already out there, and my second book is due to be published shortly.
What is the name of your latest book and what inspired it?
Route Number 11: Argentina, Angels & Alcohol was a book I never intended writing. Living it had been hard enough!
It's my true story of being called to backpack around Argentina as a newly broken hearted and headed man. So many stories to tell. So many glimpses to show. So many people I met who could easily become clichéd characters in a book- the womanising Neil Skywalker, the mad for it Sean, the gorgeous and cheeky Rosa, the soul mate friend Jack and a cast of many others. A mind, body, spirit, travel book with sex, drugs and reggeaton!
I couldn't not write this book. It simply wanted to be written.
The way of writing, however, was inspired by those brilliant Beats of bebop days.
Do you have any unusual writing habits?
Yes- many! Just read the first page of Route Number 11 to see! I guess the writing sits somewhere in between Ginsberg and Kerouac attempting to write a Richard Bach book, but actually I don't try to be anything. My writing mostly pours itself out of me. I suppose you could say it's Kerouac automative writing that's highly cut and edited!
My debut book is also cut up in time frames, with snippets and snapshots taking presidence over usual narrative prose.
What authors, or books have influenced you?
I'm sure I've been subconsciously influenced by many, but the most noticeable are the beat generation: particularly Kerouac, Ginsberg and Burroughs, as well as Paulo Coelho and Richard Bach. And Luke Rhinehart's gotta be in there somewhere too.
What are you working on now?
The finishing touches to my new book The Road To Purification: Hustlers, Hassles & Hash. A post-modern, pot smoking Egyptian pilgrimage. What can I say? It's better than Route 11! 🙂
What is your best method or website when it comes to promoting your books?
I'm new to all this online malarkey, and I'm still trying to survive without Facebook! (Perhaps I'm the only author in the world without FB?) I find it simpler to stick to one site, and Goodreads is the community place I like interacting with the most.
My own website is pretty new, but keep checking out for updates.
Do you have any advice for new authors?
Most importantly- just go for it. I put off self publishing for years, hoping I'd be accepted for more than the odd article here and there, but there's so many ways of promoting your book these days, just get stuck in. Join groups. Make friends. Discuss. Share.
Oh, and try and get the proofing and editing write. Right?
What is the best advice you have ever heard?
"Get outta the way of that truck!"
What are you reading now?
I just today finished reading a punk rock crime novel by Andy Seven- 'Every Bitch For Himself.' What's not to like? It's a punk crime book!
What's next for you as a writer?
Ever upwards, onwards and inwards!
If you were going to be stranded on a desert island and allowed to take 3 or 4 books with you what books would you bring?
Man, I find it hard to answer questions like this. Lets' see. I guess it would have to be books I can read again and again, in which case I'll plump for: Hitch Hiker's Guide To The Galaxy, Jonathan Strange & Mr. Norrell, Illusions and The Dice Man.
Author Websites and Profiles
Harry Whitewolf Website
Harry Whitewolf Amazon Profile
Harry Whitewolf's Social Media Links