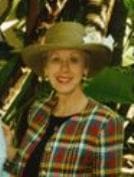 Tell us about yourself and how many books you have written.
I was born and educated in Austria which I left for the first time at 18, headed for a year in London, then Paris. There, I saw a job advertised; interviewed for it, and got it–at the French Embassy in Moscow (not a small feat during the Cuba Crisis). Back for the Olympic Winter Game in Innsbruck (yes, a long time ago)…then Vienna from where I was transferred to Chicago. For one year…and never went back. After living/working on both coasts, I am now retired in a bucolic lake-community in Arkansas (never say 'never').
So far, I have five books published, with a sixth novella due to come out in early May. While there are threads that bind them together, times and genres are quite different.
What is the name of your latest book and what inspired it?
Actually, my so far two-book series "Legends of the Winged Scarab," rose practically out of nowhere.
KHAMSIN, The Devil Wind of the Nile," a 3080 BC Egyptian saga full of intrigue, warfare, murder and treason under King Aha's reign.
SIROCCO, Storm over Land and Sea, the second book in the series, fast-forwards to 2012 as some of Khamsin's treasures are unearthed. I call it a thriller, as things get dicey when unscrupulous art dealers stop at nothing. (As a matter of fact, the FBI just put out a wanted-poster for a stolen painting that I used as my cover image).
Do you have any unusual writing habits?
I have practically become a hermit. Since I am no longer young, sitting by my large picture window (typing) and looking out over the golfcourse suits me. Green has become my favorite color.
What authors, or books have influenced you?
From early on, I read a lot of "good literature" (all in German at that time), a preference that has spilled over into English. I love a convoluted saga, filled with detailed descriptions that completely transport you into the milieu and landscape of the novel; the more exotic, the better.
James Mitchene as well as Somerset Maugham were masters in that (reading patience required).
James Clavell–in Shogun, you can literally 'hear' Toranaga think and plot.
For fun, I love Peter Mayle's light-hearted Provence series and often reread them just to get into a good mood (glass of wine required).
Then, who can escape the wondrous journey taken with Mary Renault's "The Persian Boy."
I fear, if I let these writers "influence" me, I'd get intimidated and give up. But we always need to learn from them.
What are you working on now?
My imminently-t0-be published novella, "Clouds in the Heart," has been rattling around in my head so long that my overly dramatic mother (who is unfortunately no longer alive) once declared: "Ach, mein Kind …that's you!"
Of course, I vehemently denied that my protagonist resembled me. Well, she is attractive and successful–but she also drinks (needed to make the story plausible).
What is your best method or website when it comes to promoting your books?
Ah, promoting. The curse of the writer. From what I read most of us hate it and would rather get back to what we love to do: To write, of course.
I have two blogs (does anybody read them?) but have been singularly reticent to go on Facebook, Twitter, and what not.
I do enjoy the exchange of ideas and exposure to many interesting writers and interested readers on GoodReads–but that brings only few sales.
Therefore, blogs like yours are such a wonderful means to "get out there." Thank you for that.
Do you have any advice for new authors?
Be honest about your writing. If you can't honestly say that you love your words, who else will?
What is the best advice you have ever heard?
CUT IT DOWN!
Separate the wheat from the chaff…those beautiful empty fillers, which those with poetic souls like me are apt to slide into the action. My KHAMSIN was originally 250,000 words…and I had to chisel it down to 150,000. That's almost two full novels! It was hard. But it is a better book for it.
And then, EDIT, EDIT, EDIT. I am always amazed how many little "nits" slip through the cracks.
What are you reading now?
"Atlantic" – by Simon Winchester—it's about ships…I love sailing and I miss the ocean.
What's next for you as a writer?
The next two books in the "Legends of the Winged Scarab" Series:
1) SOUTHERN TRADES (plays out in South America–where there is more to trade than sailing those southern winds–with the stolen Egyptian loot of course).
2) KHEPRI, Legends of the Winged Scarab. Going back to 6000 BC–where did those Egyptians really come from…
What is your favorite book of all time?
Really, there is no such book for me…as I have read so many great ones and look forward to reading more–Indie authors are coming out with some real gems; new and fresh treatment of old themes.
Author Websites and Profiles
Inge H. Borg Website
Inge H. Borg Amazon Profile
Inge H. Borg Author Smashwords Bookseller
Inge H. Borg's Social Media Links
Goodreads Profile