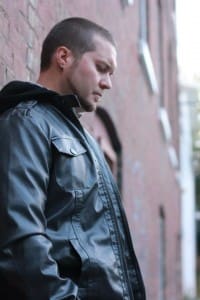 Tell us about yourself and how many books you have written.
J. Kent Messum is an author & speaker who always bets on the underdog. He lives in Toronto with his wife, dog, and trio of cats. His first novel Bait (August 2013, Penguin Books) won the 2014 Arthur Ellis Award for 'Best First Novel.' His second novel Husk (July 2015, Penguin Books) was recently optioned for an international TV show by Warp Films in the UK.
What is the name of your latest book and what inspired it?
My latest novel is called HUSK, a story about the near future where the world's wealthiest 1% can cheat death by uploading their consciousness on to computer servers and become immortal. This digital 'afterlife' leaves a lot to be desired and they yearn to live again naturally. As a result, they hire 'Husks', beautiful people they can rent, using their bodies for periods up to three days.
Inspiration for the novel came from ideas surrounding transhumanism and the increasing wealth gap in society.
Do you have any unusual writing habits?
I'm a night owl and a binge writer. I don't adhere to any particular schedule when writing, though I always seem to create fiction after sundown.
What authors, or books have influenced you?
I'm a big Cormac McCarthy fan. Other influential authors include Thom Jones, Denis Johnson, Dennis Lehane, Chuck Palahnuik, and Craig Davidson. Stephen King's 'On Writing' was a major influence on me to pursue writing as a career.
What are you working on now?
Right now I'm working on two new novels and a few additional ideas for future novels.
What is your best method or website when it comes to promoting your books?
I find word of mouth tends to be the most reliable. People really listen to the recommendations of their friends and trusted peers when it comes to books. I also find Twitter and Facebook quite good for promotion and connecting with your audience.
Do you have any advice for new authors?
When pursuing your goals, there are three things I believe writers need to remember above all else: Patience, perseverance, and maintaining your sense of purpose.
What is the best advice you have ever heard?
Don't write linearly. A story is meant to be read from front to back, but not necessarily created that way.
What are you reading now?
Right now I'm reading 'Griftopia' by Matt Taibbi. A fantastic and frightening read about the greed and gluttony of America's financial institutions.
What's next for you as a writer?
My aim is to keep churning out novels, hopefully at least one every couple of years. I have no shortage of ideas or inspiration for stories at the moment.
If you were going to be stranded on a desert island and allowed to take 3 or 4 books with you what books would you bring?
For a desert island I'd bring 'Any Human Heart' by William Boyd, 'Blood Meridian' by Cormac McCarthy, and probably 'Emergency' by Neil Strauss
Author Websites and Profiles
J. Kent Messum Website
J. Kent Messum Amazon Profile
J. Kent Messum's Social Media Links
Goodreads Profile
Facebook Profile
Twitter Account
Pinterest Account