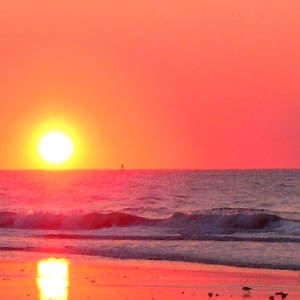 Tell us about yourself and how many books you have written.
J was a Penn State Honors and Scholars student majoring in English and Communication, and a Pennsylvania Governor's School for Creative Writing Semi-Finalist. The author has been published (under pseudonyms) in several anthologies, a small press magazine, and three newspapers. J was one of the thirty-two selected for the honor of competing in Write Club 2014. The Creative Writing Institute held a writing contest that resulted in J Lenni Dorner being published in "WRONG!: A themed anthology 2014" (Southern Star Publications, December 2014). "Preparing to Write Settings That Feel Like Characters" was published at the end of March 2015 so that it would be available in time to coincide with J's April A to Z Challenge blog hop theme.
When not reading or writing, J enjoys video games (such as The Sims and Sid Meier's Civilization), finding drawings of dragons on Pinterest, and watching movies.
What is the name of your latest book and what inspired it?
The reference guide, Preparing to Write Settings That Feel Like Characters, is the result of a discussion about an #MSWL post. A literary agent said that on her manuscript wishlist was a book where the setting felt like it was a character in the story. Someone asked me if I knew how to do this. They said they searched online and in various ebook stores, but couldn't find something on the subject. I looked, but there were only two articles with vague information. So, being that I do happen to know how to do this, I decided to write a book on it. It also became the theme for my blog for the April 2015 A to Z challenge blog hop.
Do you have any unusual writing habits?
Unlike some writers, I prefer to write in silence. I have heard that most prefer music in the background, but this is not the case for me.
What authors, or books have influenced you?
What are you working on now?
I'm actively working on a fantasy novel, a fantasy short story, and a young adult short story. I'm also rewriting my urban fantasy series.
What is your best method or website when it comes to promoting your books?
I'm still working on figuring this out!
Do you have any advice for new authors?
What is the best advice you have ever heard?
"Even if you make a mistake, it's better than making no attempt at all."
What are you reading now?
This answer would probably change by the time it is read, so rather than list several titles, I will simply say that I have an eclectic mix of genres on my current reading pile.
What's next for you as a writer?
To keep on writing.
If you were going to be stranded on a desert island and allowed to take 3 or 4 books with you what books would you bring?
The Catcher in the Rye by JD Salinger
Harry Potter and the Order of the Phoenix by JK Rowling (it's the longest one)
Wired for Story: The Writer's Guide to Using Brain Science to Hook Readers from the Very First Sentence by Lisa Cron
Moby Dick by Herman Melville
Author Websites and Profiles
J Lenni Dorner Website
J Lenni Dorner Amazon Profile
J Lenni Dorner Author Profile on Smashwords
J Lenni Dorner's Social Media Links
Goodreads Profile
Facebook Profile
Twitter Account
Pinterest Account