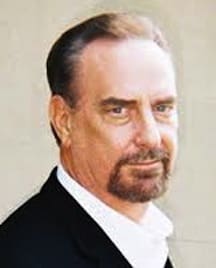 Tell us about yourself and how many books you have written.
Former Los Angeles Times reporter Jack Getze is Fiction Editor for Anthony nominated Spinetingler Magazine. Through the Los Angeles Times/Washington Post News Syndicate, his news and feature stories have been published in over five-hundred newspapers and periodicals worldwide. His screwball mysteries, BIG NUMBERS and BIG MONEY, were first published by Hilliard Harris in 2007 and 2008. Down and Out Books is reissuing those two, and will publish BIG MOJO late in 2013. His short stories have appeared in A Twist of Noir and Beat to a Pulp. He is an Active Member of Mystery Writers of America's New York Chapter.
What is the name of your latest book and what inspired it?
Over a woe-is-me, three-martini lunch twenty years ago, a pal and fellow disgruntled stockbroker told me a tale that became the basis for my debut novel, BIG NUMBERS.
A half-eaten olive spat from my mouth even before I heard the punchline. "Say that again?"
"Jim was a stock-jockey like the rest of us, living hand-to-mouth, until his richest client died," my pal said. "One week after the client's funeral, Jim started dating the rich new widow."
I picked up my errant and twice-bitten green olive. "And Jim married her?"
"Yup," my friend said.
Bottoms up on my third martini. "That sounds like a novel."
"A noir tale of greed."
Maybe it was the times. The mid-1980s celebrated renewed and sharp economic growth, even greed in my opinion. Or maybe it was just my own greed, my desire to escape the dismally frustrating and soulfully repugnant stock and bond trade. Dialing for dollars, we used to call it. Income based solely on commissions. Believe me, avarice gets nurtured daily when you watch your salary go back to zero every month.
"God, that really sounds like a novel," I said again five minutes later. I imagined movies with famous redheads, a handsome young star as hero. Piles of cash. Boats. Stolen securities.
"You should write it," my friend said.
Well, I did. In less than a year. I found an agent willing to shop it to publishers, too, but that first version written two decades ago failed to sell in three years of trying. The character was unlikeable, we heard over and over. Greed is not a quality Americans want for their heroes.
I started and finished four other manuscripts over the next two decades, none sold, and I'd reached the lowest spot in thirty-plus years of total disappointment writing fiction. I'd been working with a new agent for two years, on a thriller, and she'd just declared my latest draft completely awry.
"What were you thinking?" she said.
After she made me stop crying, my agent suggested I pull something old from a drawer and work on that for a while, give the thriller a rest. Crushed, I eventually recovered, did some thinking, and eventually called the agent back, told her about two or three old projects including the original version of Big Numbers.
"I like the one about the stockbroker," she said.
In two weeks of writing, I knew I was onto something special. I couldn't stop writing. I was making myself laugh in the wee small hours of darkness. I couldn't wait to show the opening to my agent.
When she read the first thirty pages of the new Big Numbers, with its down-and-out protagonist trying to provide for his estranged children, my agent said, "This is funny. This is you. This is what I've been waiting for."
Six months later I got the call I'd been waiting for. Someone wanted to publish my novel — the novel I began to write twenty years earlier over martinis and lurid gossip.
I know what you future mystery novelists are thinking: Holy weak manuscripts, Jack! It better not take me thirty-eight years and eleven freaking novels to break into print.
It won't. For the first thirty of those thirty-eight years, understand I just wrote my stories. I didn't read any books or magazines on writing fiction. I didn't attend workshops or writing seminars. Craft? It wasn't until I attended Writers Retreat Workshop in 1998 and began to network that I finally grasped writing fiction requires a set of skills needing study and practice.
You're already way ahead of me. Aren't you?
Originally published in Mystery Scene Magazine in February 2007
Do you have any unusual writing habits?
I try to "write first" every day — stay off the internet and any marketing work until I've written my daily dose of fiction.
What authors, or books have influenced you?
The Great Gatsby is written in the first person and I've always liked that style myself. Besides F. Scott Fitzgerald, my favorite writers are Raymond Chandler, Dashell Hammitt, James M. Cain, and more currently, Elmore Leonard, Robert Crais, and Thomas Perry.
What are you working on now?
My agent is shopping a new series, so I'm both working on #2 n that series and the next Austin Carr — #4, probably called BIG SHOES.
What is your best method or website when it comes to promoting your books?
http://austincarrscrimediary.blogspot.com is the home of my character. He's been blogging since 2006.
Do you have any advice for new authors?
There is a craft to fiction. Learn it before you start trying to write and sell books.
What is the best advice you have ever heard?
Write every day no matter what. Inspiration is for amateurs. That's from Steven King.
What are you reading now?
EVERY BROKEN TRUST by Linda Rodriquez
What's next for you as a writer?
Hoping the new agent can land me a new contract and a new editor and a new direction. I will continue the Austin Carr series because I love to write the character's adventures, the humor, but New York Publishers might have been right when they told my old agent stockbrokers don't. 🙂
What is your favorite book of all time?
The Great Gatsby.
Author Websites and Profiles
Jack Getze Website
Jack Getze Amazon Profile
Jack Getze Author Profile Barnes and Noble
Jack Getze's Social Media Links
Goodreads Profile
Facebook Profile
Pinterest Account