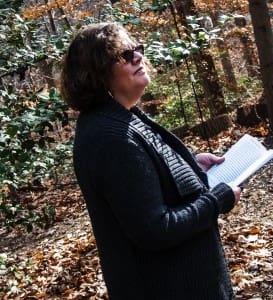 Tell us about yourself and how many books you have written.
I love nature. In my little slice of the world I tend to a garden and faithfully try to be a good steward of the land. I share my space with our precious wildlife.
Most days you will find me writing, unaware of my surroundings. Other days you will find me with my husband, children, and grandchildren. I started my career late in life, this is my 'second chance,' so to speak. To date I have 7 published books. won a number of awards, and am currently working on 3 new projects.
I write in several genres from mystery, adventure, thriller, suspense, speculative fiction, juvenile fiction for the middle grade to sci-fi, paranormal, and romance, with a sprinkling of novellas too.
Jackie Mae's new children's chapter book series, A Taylor and Alan Adventure, is written with her young granddaughter, Alison Taylor. In the Taylor and Alan Adventures, where faction meets fiction, you will meet Taylor and Alan a sister/brother duo, who are called on to help the good wizards of the land. Artfully weaving rich history into the story, it instills the concept of being mindful and respectful of the environment while appropriately thrilling the young audience. A portion of the proceeds go to the Caitlin Dunbar Nature Center to help support Girl Scouts.
She also writes adult fiction; her series called, THE DARKEST SERIES, which chronicles women who struggle with their new found psychic abilities while trying to stop an invasion.
Her new series, 'If…' titled, If…Blurred Vision, If… Second Chance, and If… Dangerous Waters takes 'what ifs' to a whole new level. Surprise endings with a twist will leave you wondering…what if?
"The joy of all the 'If' stories lies in their surprise twists. Mae is a master storyteller and an uncommon ruler of the novelette form. Midwest Book Review
What is the name of your latest book and what inspired it?
Actually, I recently published 3 novellas at the same time. The series is called 'If.' They are titled: If… Blurred Vision, If… Second Chance, and If… Dangerous Waters.
Inspiration comes to me through a variety of ways. Inspiration for this series was born in between traffic lights. Like I have a handy notebook beside my bed, I have one in the car as well.
Do you have any unusual writing habits?
I do a great deal of self promoting that actually bites into my writing time, but when I am in the mood and I feel a story bursting forth, I generally drop everything and get to writing. I have been known to write for 10 or 12 hours straight when the protagonist is whispering in my ear.
What authors, or books have influenced you?
I read a lot of history books along with gardening books. My all time favorite book is called, Not for Ourselves Alone The Story of Elizabeth Cady Stanton and Susan B. Anthony by Geoffrey C. Ward and Ken Burns
My favorite quote: ""The important thing is not to stop questioning. Curiosity has its own reason for existing." by Albert Einstein
What are you working on now?
I am currently working on the next novella in the 'If' series. Meanwhile, my granddaughter is working with me to finish up our 3rd book in the series, 'A Taylor & Alan Adventure.' If that isn't enough to keep me busy I am also working on my 3rd book in the series, 'THE DARKEST SERIES.'
What is your best method or website when it comes to promoting your books?
Believe it or not I vet the service providers just like they vet me. I want to use a variety of places to help promote my book. That is one reason why I rely on Awesomegang.com to help me reach readers that are interested in my genres.
Do you have any advice for new authors?
Network. I have learned a multitude of tips and tricks when it comes to writing and marketing. Leave the notion of being huddled behind your laptop, and embrace learning from others. Whenever possible I share my knowledge, just like many have shared with me.
What is the best advice you have ever heard?
"Be everyone's friend, but nobody's fool." Unknown
What are you reading now?
The Trunk Key (Kindle Single) by Carolyn Nash
What's next for you as a writer?
Continue to expand the number of books I publish. Inspire and make a difference in the lives of my readers. Dreams are possible; I will be exploring script writing in the near future.
If you were going to be stranded on a desert island and allowed to take 3 or 4 books with you what books would you bring?
Not for Ourselves Alone by Ken Burns
Dark Nights (Dark Series) by Christine Feehan
The Color War (Kindle Single) by Jodi Picoult
Purpose (Soul Savers) by Kristie Cook
Author Websites and Profiles
Jackie Mae Website
Jackie Mae Amazon Profile
Jackie Mae Author Profile on Smashwords
Jackie Mae's Social Media Links
Goodreads Profile
Facebook Profile
Twitter Account