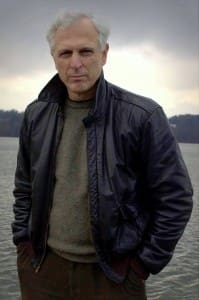 Tell us about yourself and how many books you have written.
I was a Foreign Service officer for 23 years, having worked previously in military intelligence and journalism. I am a member of the Diplomatic Readiness Reserve, subject to worldwide duty on short notice. I hold M.A. degrees from the U.S. Naval War College & Columbia University, and a B.A from George Washington U. I've served in SE Asia, Cuba, Guantanamo, Pakistan/Afghanistan. I've spent ample time at the White House and worked in a Secret Service presidential protection detail overseas. I also know the Pentagon, CIA and other foreign affairs agencies well. I have been featured on NBC's Today Show, in the Washington Post, Huffington Post & NPR. My spy-mob thriller PERMANENT INTERESTS and CHASM, a thriller about war criminals, have landed simultaneously on three Amazon Kindle Bestseller lists, including #1 in Political Fiction and Spy Stories. They were joined by TRIBE, a political thriller centered on Afghanistan. HAVANA QUEEN, an espionage thriller set in Cuba, is due out in June 2013. My stories possess an authenticity rarely matched in the political thriller genre.
What is the name of your latest book and what inspired it?
HAVANA QUEEN, a thriller that posits an end-of-days scenario for the Castro regime, intertwined with an intricate and dangerous war of espionage between Cuba and the United States. I draw heavily from my service both inside Cuba and at Guantanamo Naval Base.
Do you have any unusual writing habits?
I do my serious writing from 9:00 pm to 3:00 am. I'm a night owl.
What authors, or books have influenced you?
Joseph Conrad – my overall favorite. As far as studying the craft of writing the spy thriller, Daniel Silva, David Ignatius, John LeCarre, Alan Furst.
What are you working on now?
Apart from promoting HAVANA QUEEN in the lead-up to release, I've finished a book of essays on foreign policy and intelligence. It's my first nonfiction book. I'm looking for publication later in this year.
What is your best method or website when it comes to promoting your books?
I don't have a favorite. I do what most other writers and publishers do by being active on social media. Certainly, however, Amazon has been my best friend for marketing and selling my books.
Do you have any advice for new authors?
It's a steep and l-o-n-g learning curve. Successful authors are those who never give up. Improve your craft; learn the business side. As one who has had three agents and pursued traditional publishing, I advise skipping the legacy route altogether and self-publish. Life is too short.
What is the best advice you have ever heard?
"Never play cards with a man named 'Doc.' Never eat at a place called 'Mom's.' And never sleep with someone who has troubles worse than your own."
What are you reading now?
SPIES OF WARSAW by Alan Furst. AMERICA'S OTHER ARMY by Nicholas Kralev.
What's next for you as a writer?
In the immediate future, I'll be teaching a class on "Writing the National Security Thriller" at International Thriller Writers' ThrillerFest in New York in July. After that, my goal is to publish my nonfiction book, THE FOREIGN CIRCUS.
What is your favorite book of all time?
HEAR OF DARKNESS by Joseph Conrad.
Author Websites and Profiles
James Bruno Website
James Bruno Amazon Profile
James Bruno Kobobooks Author Profile
James Bruno's Social Media Links
Goodreads Profile
Facebook Profile
Twitter Account