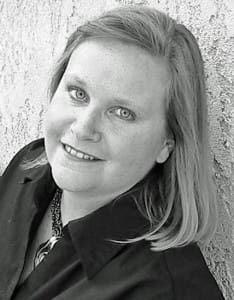 Tell us about yourself and how many books you have written.
At the age of 10, I had to "a-ha" moments. First, I was addicted to the Sweet Valley High series, and my favorite character was the twin who wanted to be a writer. It made me shout "I wanna do that!" Of course, when I started telling people that I wanted to be a writer, the consensus was a pat on the back and the question "How about something a little more practical? After all, you have to eat." That led to the second, I wanted to be a teacher. I figured that it was a relatively geographically mobile job since I had already been hit by the travel bug and many in my family teach.
Yes, the frustrated writer became a teacher. (I know…it's cliched.) I taught for more than a decade at every level from elementary to university, but the writer in me didn't give up that easily. I found a way to combine the two with my first book, SUCCESS SKILLS FOR MIDDLE & HIGH SCHOOL STUDENTS, in the days before the modern self-publishing revolution. Later, my interest in entrepreneurialism led a chapter contribution in CONSCIOUS ENTREPRENEURS.
Flash forward about 3 years, and the advent of online education/teaching along with my passion for motorsports led to an opportunity to work as a motorsports reporter/photographer. I traveled the country for events and even moved to North Carolina.
After returning to Southern California, I gave up writing for a couple of years until another "a-ha' moment that led to the creation for TRIANGULATING BLISS. While I was drafting it at a frantic pace, my dad was diagnosed with terminal cancer. The drafting of that novel was one of the last experienced we shared. He passed 8 weeks after his diagnosis.
In the months that followed, I worked to get my life in order and part of that was addressing the need to write. I started doing copy writing for major international and internet companies. From there, I began to start ghostwriting non-fiction books for a variety of clients. On a whim, I submitted my first foray into flash fiction to an online magazine. Not only did it get published but also I was asked to become a contributor.
From there, I pitched to a publisher after someone mentioned that they were looking for someone to write a wine book. Given that wine is another passion of mine, I seized the opportunity and was awarded a book contract for WINE FOR BEGINNERS.
While all of that was going on, I compiled a collection of flash fiction stories over the course of 6 months that would become FLASH 40: LIFE'S MOMENTS. My sister passed unexpectedly just months after my dad. Writing remained my focus as a way of dealing with one of the worst years of my life. now, my writing is a way of celebrating the magic of everyday living, even with all of the curve balls.
What is the name of your latest book and what inspired it?
My latest release is TRIANGULATING BLISS. I affectionately refer to it as my "Bliss Baby". After decades of denying the notion of writing fiction, I was leaving a restaurant with a childhood friend one night. We had been talking about how our lives were "off" from what they were meant to be. As I crossed through the doorway, the idea hit: What if you could walk through a random door and suddenly walk into the life you were meant to be living? It was truly a light bulb moment. I told my friend about the idea and said that it would make a great story.
The idea remained with me through the night and teased me for a couple of weeks. Then, I decided it needed to be written. The kicker was a little voice told me that I had 30 days to do it. It seriously made no sense and seemed melodramatic. I guess I like a challenge and set off writing it on October 1, 2013.
The voice made sense 30 days later. I was only about 80% done drafting and had hit a wall with a scene that I was dreading to write. I had stepped away from it for a couple of days, when my dad went to the ER. By the next morning, doctors had found 2 tumors in his brain. Three days later, we found out that he had advanced cancers throughout his body.
Miraculously, dad returned home after brain surgery. While he was at home, I finished the initial draft of Bliss. I'd share with my dad what was on the daily writing agenda and then how it actually played out. (The characters often took the story in unexpected directions.) Unfortunately, my dad never got to read the novel draft.
In the two years that it took to bring Bliss to the world, it continued to develop in unexpected ways. I created the Bliss Challenge in honor of the character of Lois. Her wish to be a fairy godmother of sorts, led me to dedicate 10% of the proceeds from the novel and later 100% of the proceeds from the companion guide, THE BACKDOOR TO BLISS, to help fund wishes for children facing medical challenges.
Originally, the novel was a single piece, but I found myself drawn to the stories of many of the characters in Triangulating Bliss. When beta readers began asking about the same things, I decided that the MYSTIQUE OF LIVING series would further fill out the tales of the "Bliss Triangle".
Do you have any unusual writing habits?
I don't know how unusual it is, but my writer's mind never seems to shutdown. I carry a notebook for random thoughts and inspirations. My house is filled with scraps of paper with all types of notes as well. If there's a surface that can have a sticky note attached to it, there's often one there. I have a bad habit of having tons of Word documents and browser tabs open at once, and books tend to pile up as if on their own around me. So, my unusual writing habit actually may be that I have to regularly stop writing and straighten up the aftermath of my obsession.
What authors, or books have influenced you?
There have been many through the years. The earliest influence was in my pre-teen years with the SWEET VALLEY HIGH Series which made me realize that I wanted to be a writer.
When I was working on my M.A. in English, I didn't want to do the more "traditional" literature for my thesis, so I decided to focus on Magical Realism. Little did I know that decision in 2004 would come full circle a decade later. That's the niche I truly love.
Currently, I am interested in authors that write a mix of supernatural, visionary, romance, and mystery like I do. Most recently, I have been studying (and enjoying) the Color of Heaven Series by Julianne MacLean and the Pelican Pointe series by Vickie McKeehan. I stumbled upon their work a few months ago and found it interesting to see that there is a growing genre of books like TRIANGULATING BLISS that mix elements of the supernatural, paranormal, romance, mystery and contemporary fiction, without all the vampires, werewolves, and such.
What are you working on now?
Currently, I am finalizing the release of TRIANGULATING BLISS and finishing up WING DOG: SOUL PUP which I refer to as a Magical Mutt Memoir about one of the true furry loves of my life. If you like The Art of Racing in the Rain, Marley & Me, or A Dog's Purpose, it will be a heartwarming read.
Additionally, I am working on TRIANGULATING SELF (MYSTIQUE OF LIVING Series, Book 2) which is Phil's story to be released in 2016 as well.
What is your best method or website when it comes to promoting your books?
The best method I have of promoting my books is taking the 'typical' social media approach a step further. Most authors believe that a posting about a book will automatically sell it. That's rarely, if ever, the case. The truth is that the best promotions for my books have come from reaching out to people from social media contact and becoming 'human' instead of just an online presence. It doesn't take much – just a personal touch. When someone knows you as a real person, they become the best promoters around and spread the word for you, often in unexpected and delightful ways.
Do you have any advice for new authors?
From the creative side, I would say that writers and new authors must read, read, read, and read some more. The only way you improve your writing is to constantly be absorbing the written word and analyzing what does and does not work.
On the business side, you have to think of yourself as a business person. The sad truth is that the success of a book is 90% and 10% written product, no matter how well-written the piece is. You need to study the business of publishing and marketing. Things change quickly, and it can be overwhelming. Get a game plan together early on regarding what you want from your writing and publishing and work on it consistently by taking small steps each day. In truth, there's never a "day off" for an author promoting his or her writing.
What is the best advice you have ever heard?
The best tidbit that I have ever heard is the quote from Joseph Campbell that ended up in TRIANGULATING BLISS: "Follow your bliss and the universe will open doors where there were only walls." In other words, always be willing to jump when opportunity presents itself because the worst that can happen is that you get a NO in response. There's really is no power in the word unless you give it a bigger meaning. No just means that the path you were pursuing wasn't the way to go, but that doesn't mean that you can't, shouldn't, or won't be able to do what you hope. It simply means that you need to find a different approach or be open to another opportunity
What are you reading now?
I am reading a variety of things (as usual). For my writing business, I am currently reading CONTAGIOUS: WHY THINGS CATCH ON by Jonah Berger. At the end of a busy day of writing and promoting, I like to curl up with a guilty pleasure in the form of a romance of some sort. I like biographies and autobiographies as well, especially travel-related.
What's next for you as a writer?
I'm continuing on with my ghostwriting as well as continuing to grow my fictional library through both the MYSTIQUE OF LIVING Series and other pieces.
If you were going to be stranded on a desert island and allowed to take 3 or 4 books with you what books would you bring?
Yikes! My bibliophile heart stopped at the thought of just 3 or 4. Let's see….
1. The first would be some sort of survival guide. I'm good at roughing it but not that good.
2. A Bible: Not because I'm overly religious, but because there are plenty of stories and material to ponder. Plus, there's some sentimentality to it. I spent the first 9 years of my life in a church school, and it was my dad's favorite reading (and he was even a bigger bibliophile than I am).
3 and 4: I'd have to feed my "girly" side with one or two HEA type novels that include characters I really like and enjoy. What can I say? I'm a closet sucker for those stories.
Author Websites and Profiles
Janelle Jalbert Website
Janelle Jalbert Amazon Profile
Janelle Jalbert's Social Media Links
Goodreads Profile
Facebook Profile
Twitter Account
Pinterest Account