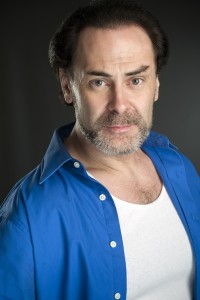 Tell us about yourself and how many books you have written.
I have been writing since I was a teenager and I currently have ten books published in a variety of genres.
What is the name of your latest book and what inspired it?
My latest book is called "The Empath, the Warrior & the Wind Rider." It is a young adult/fantasy novel where three siblings are transported to another world and become involved in an epic adventure. There are a good amount of thrills and a great deal of humor. If you love the Harry Potter books then you will love this.
Do you have any unusual writing habits?
Not really. I like peace and quiet with the radio on a low volume.
What authors, or books have influenced you?
I am a huge Stephen King fan and have read pretty much everything he has written. Dan Brown is another. There are so many authors that I have read that it is pretty much a blur. I also enjoy reading biographies on my favorite musical artists and actors.
What are you working on now?
Since I was a kid I have always been fascinated with the Arthurian Legends, especially the reference to him as the Once and Future King. My next book will feature his return in modern times. It is a young adult book filled with adventure, thrills and humor while staying true to the spirit of the legends.
What is your best method or website when it comes to promoting your books?
I typically use Facebook, Twitter and Instagram. I really need to find other ways to expand my reach.
Do you have any advice for new authors?
Keep writing. Always keep writing. Also, reading. Read all you can whenever you can.
What is the best advice you have ever heard?
As you are writing imagine you are also the reader. What do you want to read? What excites you? What touches you? What makes you happy? Always keep that in mind.
What are you reading now?
Revival by Stephen King.
What's next for you as a writer?
Marketing. Always trying new ways to market.
If you were going to be stranded on a desert island and allowed to take 3 or 4 books with you what books would you bring?
This is an answer that could change on a daily basis. I really do not have an answer for it. Although, books on survival come to mind.
Author Websites and Profiles
Jeff Fuell Website
Jeff Fuell Amazon Profile
Jeff Fuell's Social Media Links
Goodreads Profile
Facebook Profile
Twitter Account