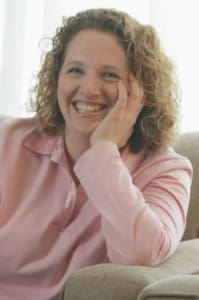 Tell us about yourself and how many books you have written.
I'd started writing dozens of stories, but it wasn't until I finished my first romance novel (with the encouragement of NaNoWriMo) that I felt like a writer. When Just One Spark came out (Mills & Boon, 2006) I felt like an author. I'm a dozen books in now, the writing of each story teaching me more about some facet of myself.
What is the name of your latest book and what inspired it?
Drive Me Crazy was sparked by a road trip my best friend and I took to get her settled for dental school. Our journey was motels, a four door with no air conditioning and the only male in sight was her cat which we had to sneak into motels. So of course in the book money is no object, there is a hot guy with a sexy accent, and a red convertible.
Do you have any unusual writing habits?
I am a firm believer in house pants, which I call writing pants since I work from home. I'm trying to break in a pair of frog print writing pants, but they don't seem to bring on the words the way my leopard pair do.
What authors, or books have influenced you?
I love character driven stories. It started with the Little House books, then Judy Blume. I read Tom Clancy and Dan Brown when everyone else did and tried to get into Oprah's book club selections. But for me, I'm always drawn to the happily every after guarantee of romance. I'm a raving fan girl of Vicki Lewis Thompson.
What are you working on now?
I'm waiting on the edits of Caribbean Crush, the third installment of my Under The Caribbean Sun series. I just started a new story yesterday and was thrilled to be able to work in "I'll show you mine if you show me yours" in the first scene.
What is your best method or website when it comes to promoting your books?
I wish I knew the magic behind it. My best-selling book to date (Compromising Positions) probably had the least amount of promotion behind it. It resonates with readers and the only way to do that is to write the best book you can.
Do you have any advice for new authors?
Read. Write. Repeat.
I finished my first book before learning much about craft. Of course there is a value in workshops, classes and conferences. But there isn't a class out there that will teach you more about writing than actually finishing a book. Nothing will teach you more about storytelling than reading.
What is the best advice you have ever heard?
On writing? Write every day.
On life? Just do it.
What are you reading now?
I just finished One Perfect Word by Debbie Macomber. Bob Harper's Skinny Rules is playing in the minivan.
What's next for you as a writer?
I have young kids at home. I thought as they got older, they'd be able play while I worked. I never counted on spending so much time running them between activities, helping with projects and playing. My boys have a stomp rocket and the girl loves bubbles. I can't resist either.
What is your favorite book of all time?
The Bible. Not for religious reasons, but for the richness of story.
Author Websites and Profiles
Jenna Bayley-Burke Website
Jenna Bayley-Burke Amazon Profile
Jenna Bayley-Burke's Social Media Links
Goodreads Profile
Facebook Profile
Twitter Account
Pinterest Account