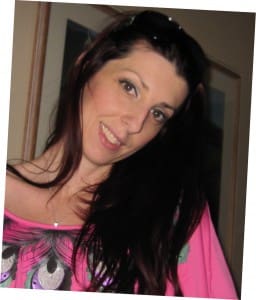 Tell us about yourself and how many books you have written.
I am an independent writer. I just published my very first ebook last month on Amazon. I live in California with my husband and two crazy children.
What is the name of your latest book and what inspired it?
The Guardians. I have always had a fascination for vampire movies. I just love them.
I started reading vampire books about 6 years ago and it inspired me to write one of my own.
Do you have any unusual writing habits?
Depending on the scene I need to write -I have to listen to music that might inspire it.
So if I need to write a violent scene I may listen to metal music or If I have a sex scene then I will put on some R&B. If there is a scene I am stuck on,and just can't write well then I need to go do something where I clear my head.
Driving usually does the trick. There is something about driving in the car that makes me come up with good ideas.
What authors, or books have influenced you?
Even though my writing and my storyline are nothing like hers. I have to say Stephanie Meyers writes well.
What are you working on now?
I am working on Part 2 of The Guardians and I have another story on the back burner but that is a secret for now.
What is your best method or website when it comes to promoting your books?
I would have to say Facebook. Everyone on there has been amazing and supportive. I am new to Goodreads but I can tell it is a really good site to be at.
Do you have any advice for new authors?
I didn't have a publishing house behind me. Everything was done by me. I went on the internet and researched every platform I could to help build this book.
I was exhausted after a week . I do have a motto that keeps me going. "Build it and they will come."
I just have to say to new authors like myself -get on the internet and do your research. You will fail at some things and succeed at others. It takes time. My book is only a month old but so far it seems to be taking off.
Just put your heart into and watch your book grow.
What is the best advice you have ever heard?
Wow! My dad is like the poster child for advice. For life he would say "It's better to be angry then feel sorry for yourself because at least you still have a spark to you."
For the book I have heard a few times from family members. "All you can do is your best and now just sit back and be patient." Honestly I am still working on the patient part.
What are you reading now?
I am not reading anything at the moment since I have just begun to write part 2 of the book.
What's next for you as a writer?
I would love to just keep writing novels that people love. As long as the fans keep buying I will keep writing for them.
What is your favorite book of all time?
Oh my! Queen of the damned. I love it.
Author Websites and Profiles
Jennifer Raygoza Website
Jennifer Raygoza Amazon Profile
Jennifer Raygoza's Social Media Links
Goodreads Profile
Facebook Profile
Twitter Account