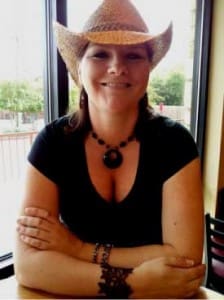 Tell us about yourself and how many books you have written.
I'm and indie author, my first two contemporary romance, Finding Pride & Discovering Pride, books are available now. My third in this four part series, Returning Pride will be released this July. I'm currently working on book four, Lasting Pride.
What is the name of your latest book and what inspired it?
Returning Pride, I love this series.
Have you ever visited a place where the people are so friendly, you just wanted to stay and not return home?
Nestled in the rolling hills on the coast of Oregon, Pride is the perfect setting for this series. The series follows the less than perfect Jordan family, Todd, Lacey and Iian, and the people they grow to love. Lasting Pride discovers the exciting adventures of family friend, Ric Derby, and the path that leads him and Roberta, the woman sworn to protect him, to the safety of Pride.
Do you have any unusual writing habits?
No, I just sit down and type, okay I can type really fast.
What authors, or books have influenced you?
I think that anything I've ever read has influenced me at one point. But, I've always had a special liking for Nora Roberts.
What are you working on now?
I'm currently editing Returning Pride and writing Lasting Pride.
What is your best method or website when it comes to promoting your books?
Goodreads & Facebook.
I have a great blog where I highlight other Indie Authors. I do interviews, book reviews, and promotions.
Do you have any advice for new authors?
Edit, edit, and edit. Don't be afraid to ask others to help. The more eyes, the better.
What is the best advice you have ever heard?
Edit, edit, and edit.
What are you reading now?
I'm helping other indie authors out with editing and reviewing. At any given time I can read up to 3 books at a time. I just finished Progress by Amy Queue. My review is up on my blog at Pride Series
What's next for you as a writer?
Once I finish this four part series, I have a few other books (series) in mind.
What is your favorite book of all time?
Gone with the Wind.
Author Websites and Profiles
Jill Sanders Website
Jill Sanders Amazon Profile
Jill Sanders Author Profile Other Bookseller
Jill Sanders's Social Media Links
Goodreads Profile
Facebook Profile
Pinterest Account