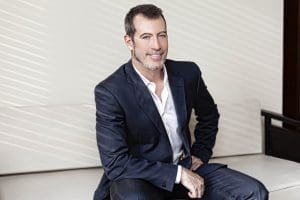 Tell us about yourself and how many books you have written.
I'm the author of 5 Amazon #1 bestsellers, a counselor at law, a book counselor, and a health & fitness coach who appeared as a success story and cast member in the popular P90X extreme home fitness program.
I live in Boynton Beach, Florida and Medellin, Colombia.
What is the name of your latest book and what inspired it?
The Sugar Belly Secret!
I sincerely want to help people to lose weight, get healthy, and live longer, happier lives. The Sugar Belly Secret was inspired by my own experience and fans from my P90X days who encouraged me to write it.
Do you have any unusual writing habits?
I write best late at night but wish I was a morning person.
What are you working on now?
I'm mostly practicing law and promoting my latest book in English and Spanish.
Do you have any advice for new authors?
I have a company that helps new authors to write and self-publish Amazon bestsellers. It's called The Book Counselor (www.bookcounselor.com). Works like a charm.
What is the best advice you have ever heard?
Write your non-fiction book as if your reader is the real hero – or hero in the making – in the story. Readers are looking for a trusted, empathetic guide or mentor, not a hero who goes on and on about himself or hersefl. People want to be a hero in their own lives.
What are you reading now?
I'm reading a book about how to speak Spanish.
What's next for you as a writer?
Not sure, but I've always wanted to write a screenplay.
Author Websites and Profiles
Joe Bovino Amazon Profile
Joe Bovino's Social Media Links
Facebook Profile
Twitter Account