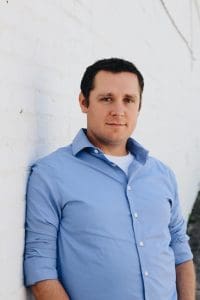 Tell us about yourself and how many books you have written.
I am a happily married father of two wonderful daughters, and when I'm not writing I'm a high school history/Bible teacher and soccer coach. I love reading books by Tolkien and CS Lewis, and I share a lot of their wisdom in my writing. I have written one e-book called '(Extra)Ordinary Leadership: 10 Things Dad Taught Me Without Saying Anything', which is mostly based on my father. I have also written one full-length book (available on both Kindle and in paperback) called 'Inverted Leadership: Lead Others Better By Forgetting About Yourself.'
What is the name of your latest book and what inspired it?
My most recent book is 'Inverted Leadership: Lead Others Better By Forgetting About Yourself,' and it was inspired by my desire to make an impact for the Gospel on those around me. Much of the book recounts stories from my life, or from world history, in which leadership has been done well or poorly, and those examples serve to illustrate the various principles in the book.
Do you have any unusual writing habits?
My most unusual writing habit is that much of my 'writing' is done in my car, using an old AA-battery powered miniature cassette recorder! The mini-cassette recorder was my father's, and what I do now is to write an outline for a chapter or section of a book, and then I will speak my thoughts on the section as I drive to or from school (I have a 45-minute commute each way). Then when I get home, either my wife or I types up what I spoke into the recorder, and that becomes the rough draft of the book.
What authors, or books have influenced you?
The main influences on my writing are CS Lewis, JRR Tolkien, and the Bible, though I also love reading (and therefore am undoubtedly influenced by) Tom Clancy, John Grisham, and GK Chesterton.
What are you working on now?
I am currently promoting my most recent book, and I am deciding on what to write next: my options are 1) a book about my high school soccer program and our *almost* perfect season (we went 24-1, only losing the state championship game), or 2) a book about various redemption stories in history, focusing on near-misses and unlikely recoveries and restorations.
What is your best method or website when it comes to promoting your books?
I am still learning about promoting my book, so much of what I do is via social media. However I have learned a lot about book promotion the Kindelpreneur website as well as information from Self-Publishing School and Best-Seller Publishing.
Do you have any advice for new authors?
Write! Write, write, write, and enjoy the process. If you can fall in love with the process, then it's not really work.
What is the best advice you have ever heard?
Be respectful to others, even if they are not respectful to you.
What are you reading now?
I am currently reading a Harry Potter book (year 4–Goblet of Fire) as well as a book on communication by Dr. Steve Brown called 'How to Speak So People Will Listen.'
What's next for you as a writer?
Deciding which writing project to pursue next!
If you were going to be stranded on a desert island and allowed to take 3 or 4 books with you what books would you bring?
The Bible, The Lord of the Rings, Wooden (by John Wooden), and a Sherlock Holmes book.
Author Websites and Profiles
Joel Hawbaker Website
Joel Hawbaker's Social Media Links
Facebook Profile
Twitter Account