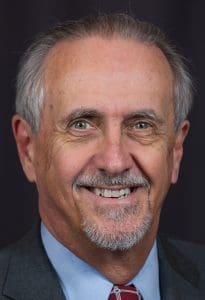 Tell us about yourself and how many books you have written.
I used to have a minor reputation for killing agents. My first agent was Jay Garon, who also repped John Grisham early on. Jay passed away, and after some angst I linked up with a new agent, only to see, after just a few months, a spate of "in memoriam" and "testimonial" Internet posts about her…
I've been agentless since. My first published novel, back in 1991, was The Serpent's Crown, which was called "powerful, riveting and timely" by the New York Times Book Review.
I've indie-published a couple of novels. Other Harbors (2017) told the story of my mother and her three sisters, orphaned in the 1920s. Espionage surrounding an early twentieth century arms race is the setup for Demented Choirs (2005).
What is the name of your latest book and what inspired it?
My latest, out in May, is The Point of the Spear, which hinges on the discovery of ancient human remains that play into our oh-so-contemporary attitudes about race and immigration. "You think, if something is buried, you have to dig it up," one character says to protagonist Con Tully, a wealthy American who wants to build a performing arts center on a hillside overlooking a picturesque river.
It turns out the bones are much, much older than any previously found, and this triggers a violent controversy. Think, Charlottesville 2017.
The idea has been with me a while, since a well-publicized flap over the so-called Kennewick Man in the northwest in the 1990s. One of the archaeologists involved described those remains as "Caucasoid," which some people obviously (and wrongly) heard as "Caucasian." There was even a facial reconstruction, later disavowed, that made the old guy look like Patrick Stewart.
So who was here first? Does it matter? What are the risks of digging up the past?
Do you have any unusual writing habits?
Actually, I think the main key to productivity in writing is to have the most regular habits you can.
You can't grovel to your muse. You can't always have your desktop Zen garden in perfect order and your temples aligned to the earth's magnetic field. But you can put your butt in the chair every day.
As Allen Appel, an old friend and writing vet, puts it: "Sit down, shut up, and get to work."
What authors, or books have influenced you?
The books that have most shaped my interests and my writing are probably All the King's Men by Robert Penn Warren, What's Bred in the Bone by Robertson Davies, and The Tenants of Time by Thomas Flanagan.
Common thread: They all deal with our urgent need to make sense of the past.
Among currently active writers, I'm a big fan of Alan Furst, Alice McDermott, Michael Chabon and (sometimes) Ian McEwen.
What are you working on now?
Right now I am trying to flesh out a collection of short stories I hope to publish in the fall. My story Cantabile was recently accepted for the 2018 issue of Delmarva Review. I have about a dozen stories on hand, but some of them are fairly old and could use a refresh. I'm also kicking around two or three ideas for another novel.
What is your best method or website when it comes to promoting your books?
I'm trying to figure this one out. Like any indie author, my main reliance is word of mouth. I'm trying to get to the point where I have a critical mass of content available, that is, if someone likes something of mine, they can find two or three additional books right away.
Do you have any advice for new authors?
The best advice I can offer is this: Nobody ever has to see your first draft. It's private. Get it written, even if you think it stinks. Get all the people, settings, and events of your story in order and down on paper (or screen, I guess). THEN go about making it better.
Second best advice: Sit down, shut up, and get to work.
What is the best advice you have ever heard?
See above.
What are you reading now?
I'm in the midst of The Weight of Ink by Rachel Kadish – there's that old long-arm-of-the-past business again.
Next up is Audrey Schulman's Theory of Bastards.
What's next for you as a writer?
Trying to keep building my content offerings. Trying to attract more readers, more reviews. Right now the indie path seems much more compelling to me than conventional publishing.
Step One is to get a reader to try one of my books. Step Two (assuming they liked Step One) is to have more books ready and waiting as soon as they've flipped the last page.
If you were going to be stranded on a desert island and allowed to take 3 or 4 books with you what books would you bring?
Eventually, I think I would get tired even of the books I love most if I had only them to read, over and over.
Does the island have electricity? If so, I think I would skip the books and smuggle good recordings of the Beethoven Symphonies, Mozart's The Marriage of Figaro, and Bach's Goldberg Variations…to all of which, I think, I could go back again and again.
Author Websites and Profiles
John J. McKeon Amazon Profile
John J. McKeon's Social Media Links
Goodreads Profile
Twitter Account