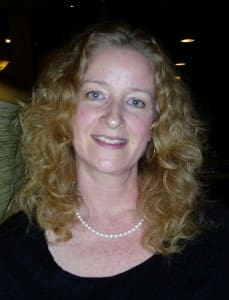 Tell us about yourself and how many books you have written.
I am a writer and editor who coaches other writers to pen and publish their work. With my company's imprint, CreateWrite Enterprises, I publish e-books and paperbacks.
Before starting my own freelance business, I enjoyed a variety of career foci in the sciences, education, sales and marketing. I was also a creative caterer Once Upon a Time and my studio art, primarily landscapes, hangs in novel locations around the world.
I love my work, whether I am focused on my own or on others' writing projects. For me, the passionate pursuit of the art of communication – through words, stories and overarching purpose – is bliss.
What is the name of your latest book and what inspired it?
The title of my most recent book is "Daddy, this is it. Being-with My Dying Dad." My father lived an inspiring End of Life, a journey of courage, sorrow, wonder and assurances of Eternal Love. And before he passed, he encouraged me to share the story of his transition.
Learning that he had metastatic cancer, Dad faced that fact by choosing to live fully for the rest of his days. When cancer treatments beat him down, he rallied by setting small physical goals and systematically meeting them. Time and again, his doctors preserved the human body where the tumors grew with new methods of treatment. . . until there was nothing more they could do to prevent the inevitable.
When he heard that there were no more medical options, Dad was shocked. He didn't feel like dying. He felt full of life and longing to live. He was angry and sad, disappointed and confused, scared and brave, unaccepting until, finally, accepting. With courage and amazing grace, he lovingly prepared our family for his passing. As our time together came to an end, I was grateful to be present.
Although death is an inevitable part of life, how we choose to be-with the dying and the bereaved is up to us. I encourage readers to prepare and to embrace the possibility of a lovingly supported transition and, to that end, I've included some resources that may help. Being ready to be-with is a wonderful way to live.
Do you have any unusual writing habits?
When possible, I love to be outdoors next to the water and listening to the sounds of nature. Who doesn't?
What authors, or books have influenced you?
My dad was a writer of his own memoirs and he self-published a book: "Sowing my Quaker Oats" by Armin L. Saeger, Jr. My grandfather was also a writer of a memoir entitled "Memories of Friedens" by Armin L. Saeger (which I will soon publish). They influenced me greatly, as I saw the value for our family, and for a wider audience, to share the stories that make us who we are, the background of what gives shape and meaning to our lives.
I've been influenced by many authors over the course of my life as a reader: Robert Heinlein, Neale Donald Walsch, Jackson Burnett (a very dear friend), Barbara Kingsolver, Thomas Hardy, Nelson DeMille, John Grisham, Jeffrey Deaver (oh, yes!), Wally Lamb, Michael Crichton, Tony Hillerman, Rosamunde Pilcher, Malcolm Gladwell, Ken Keyes, Eckhart Tolle, Chaim Potok, and many more.
What are you working on now?
Three family diaries from previous generations are some of my current editing and publication projects.
One client project is a memoir writer from Venezuela whose life story has me very intrigued. It's shaping up very nicely.
Another is a spiritual fantasy adventure series ("Prince Eli" by C. M. Padilla), now in the midst of editing Book II.
This week I will publish the paperback of an e-book already available, a very inspiring and enlightening how-to book by a channeller of The Soul Guardians: "The Pulse of Awakening How-to Connect with Soul and Life Purpose." The author, Sue Rumack, is an excellent friend and we have several more publications in the works.
I have several other books and co-author/editing projects on the go and will update when they're closer to fruition.
What is your best method or website when it comes to promoting your books?
I've found LinkedIn to be very helpful for me to incite interest in my memoir, as the book is quite appropriate for hospice and palliative care workers and anyone who does grief and bereavement counselling. I find those people readily on LI, and now they find me.
I also use NOBC with Amazon and Kindle to connect with other authors and self-publishers to review and share promotions, etc., and find this very effective.
I'm just getting started here with Awesome Gang and look forward to its potential too!
Do you have any advice for new authors?
Write. Make your writing a priority. Write from the heart with no concern for who will read it. Put yourself out there. Mentors can be found everywhere. Seek them and use them and eventually be one yourself. Find accountability partners, such as a writing group. Be brave.
What is the best advice you have ever heard?
If you can talk, you can write.
What are you reading now?
"Flight Behavior" by Barbara Kingsolver and "The Dance" by Oriah Mountain Dreamer.
What's next for you as a writer?
What's next? Peeling back the layers of my story. I've got lots to share from the realm of reality, let alone where my imagination wanders when I indulge that part of me.
I also want to write a next book about grief. So many people have sent me their own stories in response to my book, and I think there is another book calling out to be compiled in that collection of heart-opening tales.
If you were going to be stranded on a desert island and allowed to take 3 or 4 books with you what books would you bring?
Eckhart Tolle, Neale Donald Walsch, and Ken Keyes — one from each author, but it would be hard to select which. More importantly, I'd want lots of paper and pens/pencils so that I could write, write, write.
Author Websites and Profiles
Julie Saeger Nierenberg Website
Julie Saeger Nierenberg Amazon Profile
Julie Saeger Nierenberg's Social Media Links
Goodreads Profile