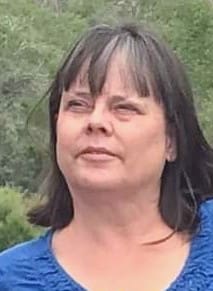 Interview With Author K.A. Tremblay
Tell us about yourself and how many books you have written.
I've always been a writer at heart but only recently pursued it as anything more than a hobby. My day job is strictly left-brain oriented, so I get to explore the other side of my mind through my writing.
So far I've written and published two Young Adult novels that take place in the 1970s – one of my favorite eras. I'm currently working on the third book in the series.
What is the name of your latest book and what inspired it?
Charlie's Story is the name of my latest book. It's the continuing saga of Charlie Seldon, a major character from my first published novel, Angie. Charlie got in a lot of trouble at the end of that book. He'd been sent to juvie! His story, I felt, needed to be told: where he'd been in life, how he got to this point, and where he'll go from here. It's a tale, in essence, of redemption.
Do you have any unusual writing habits?
I don't have a particular place or time when I write. It happens whenever I can find the time, and can happen wherever I happen to be. If I'm not in front of my computer, I'll pull a piece of paper out of my purse – it could be a flyer, a restaurant menu, or even the back of an envelope – to get the words out of my head and onto the paper. Later on, I can type everything out on the computer.
What authors, or books have influenced you?
I have multiple favorite authors, many of them from the 19th century, writers of the so-called classics. That being said, my biggest influences for the type of fiction I write are S.E. Hinton (The Outsiders, That Was Then, This Is Now) and Cynthia Voigt (Homecoming, Dicey's Song, The Runner). This genre is realistic YA fiction, a style that resonated with me when I read these books in my youth. When I started writing my own books, the realistic style seemed to flow naturally.
What are you working on now?
I'm working on writing the third book in the saga that began with the love story of David and Angie. This one is about Angie's older brother Tony, who went to Vietnam and is now MIA.
What is your best method or website when it comes to promoting your books?
My promo guru is Jane Ryder, who is simply brilliant when it comes to doing all the extraneous work I'd need a second "me" to accomplish. Her website is ryderauthorresources.com.
Do you have any advice for new authors?
Keep writing, no matter what. Never give up. And DON'T throw out those pages you think are silly or not good enough. Everything you write is precious, even if it's just for you.
What is the best advice you have ever heard?
Aspirin is a good placebo for many ailments.
Also, don't decide on something if you have doubts. Wait until you're reasonably sure.
What are you reading now?
I'm reading the novel Rebecca by Daphne DuMaurier, published in 1938. Everyone knows the Hitchcock movie, but certain plot elements were changed from the novel in order to comply with Hollywood's production code. Without giving away the plot, let me say my attitude toward Maxim DeWinter changed.
What's next for you as a writer?
I need to finish the third novel (working title is The Intervening) and then I'm not sure which direction I'll go from there.
If you were going to be stranded on a desert island and allowed to take 3 or 4 books with you what books would you bring?
Moby Dick
The Bible
War and Peace (I need to read that one, and what better opportunity?)
Thin Thighs in 30 Days (Hey, why not?)
Author Websites and Profiles
K.A. Tremblay's Social Media Links