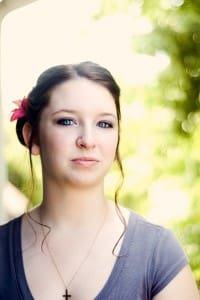 Tell us about yourself and how many books you have written.
I currently have one novel published and have a second scheduled for release in February. In addition I'm currently working on my third novel which will likely be released in about a year.
What is the name of your latest book and what inspired it?
Worth the Wait (Sexy Nerd Boys, 1). I was inspired to write this new adult romance novel because I am an avid reader of romance and have found myself feeling uninspired by some of the heroines. I wanted to write a female character who has faced violence at the hands of a lover and handled it in a manner other than what I've read over and over in other novels.
Do you have any unusual writing habits?
I tend to write the sexy scenes and the funny scenes first because I enjoy those the most. And then, I go back and fill in the 'meat' of the story.
What authors, or books have influenced you?
So many! my very favorite authors (right now anyway) are Jennifer Armentrout, Linda Kage, and Amanda Black
What are you working on now?
I am currently working on editing my second novel: Naughty Angel (Sexy Nerd Boys, 2) as well as in the writing process for the third novel which only has a working title of Off Limits (Sexy Nerd Boys, 3).
What is your best method or website when it comes to promoting your books?
I'm still in a learning curve with promotions so I'm still figuring that out.
Do you have any advice for new authors?
Don't overthink, let the words flow. You can go back and edit later so just feel it for now.
What is the best advice you have ever heard?
write drunk, edit sober- Earnest Hemmingway
What are you reading now?
Today I'm reading Derailed by Alyssa Rose Ivy
What's next for you as a writer?
Hopefully just to keep my joy and passion for writing and continue to put out books that people will enjoy. My fantasy is a person wasting a whole day away reading one of my books.
If you were going to be stranded on a desert island and allowed to take 3 or 4 books with you what books would you bring?
Harry Potter and the Prisoner of Azkaban, Stranger in a Strange Land, Enders Game, and The Single Game
Author Websites and Profiles
K.M. Neuhold Website
K.M. Neuhold Amazon Profile
K.M. Neuhold's Social Media Links
Goodreads Profile
Facebook Profile
Twitter Account
Pinterest Account