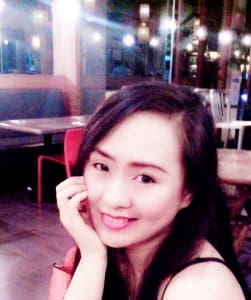 Tell us about yourself and how many books you have written.
My work has been published and reprinted several anthologies, magazines and online places over the past few months.
My very first solo project, however, is 100 Nightmares– a collection of 100 horror stories, each written in 100 words with over 50 illustrations.
Some of my stories will also be appearing in forthcoming collections.
What is the name of your latest book and what inspired it?
100 Nightmares is a collection of 100 horror stories, each written in 100 words with over 50 illustrations.
Inside, you'll find monsters—both imagined and real. There are vengeful specters, characters with impaired psyches, dark fairy tales and stories and illustrations inspired by bizarre creatures of Japanese folklore.
It's currently available at Amazon.com http://www.amazon.com/dp/B00JVRJNG0
Though my works have been published in various publications but I wanted a solo project… something that would represent me as a writer.
I've always been passionate about micro-fiction and I believed that there's no better way to showcase my concise writing style than to make an entire collection. I figured with 100 stories and 100 distinctive concepts each reader is bound to meet his/her worst nightmare somewhere within the pages. Though the stories can stand alone, I decided to pack 50 illustrations in the book because I wanted my first book to be extra special.
Do you have any unusual writing habits?
Hmmm… nothing too unusual… except sometimes I believe that I seem to work better on an empty stomach.
Bad habit, I know. 🙂
What authors, or books have influenced you?
My influences include H.P. Lovecraft, Clive Barker and Poppy Z. Brite.
These authors and their stories convinced me that there is indeed beauty in horror.
Clive Barker's Books of Blood remain to be among my favorite books.
What are you working on now?
I'm working on a couple of short stories to be submitted to anthologies. I've also been invited to write a flash fiction piece for a horror website so I'm working on that one right now. 🙂
What is your best method or website when it comes to promoting your books?
Indie authors don't have the advantage of having a dedicated marketing team and professionals to look after the marketing of their novels. I'll admit I'm not very good with marketing and I don't have a devoted team of professionals to help me out. However, I am fortunate enough to have a few author friends and blog friends who were willing to help me in promoting my book. Some are not very much into horror but I'm very thankful that their confidence in my writing was enough to gain their support.
I always try to remember that if I don't promote my work, no one else will. I promote my book on my blog because that's where I have the most following.
Do you have any advice for new authors?
Strive to be original… always.
Have faith in your work.
Remember that at times, criticism can be constructive and praise can be destructive.
For new indie authors, keep in mind that it's important to respect and support Independent publishing and fellow Indie authors by ensuring and maintaining the quality of your work.
What is the best advice you have ever heard?
A fellow author, Gary Murphy, once told me: "Develop your own voice, that's my best advice. People will inevitably admit if you're original…"
What are you reading now?
I'm currently reading the Best of Horror 2013 by JWK Fiction. I have a story in the anthology entitled "Wooden Lips" from Cellar Door: Words of Beauty, Tales of Terror Vol II.
I always make it a point to read the anthologies that I'm part of. I found that it's a great way to discover new authors and read fresh fiction.
What's next for you as a writer?
I was invited to submit a story to my very first Bizarro anthology. I had lots of fun writing my piece for this particular collection. I'm really flattered that the editor thought of me and I'm psyched that I will be featured together with many talented writers of the genre. The book is coming out this fall. Watch out for it!
If you were going to be stranded on a desert island and allowed to take 3 or 4 books with you what books would you bring?
1) Whatever it is that I'm currently reading (I would hate not to be able to finish it)
2) The Complete Works of H.P. Lovecraft
3) The Complete Stories and Poems by Edgar Allan Poe
4) and something new from an Indie author 🙂
Author Websites and Profiles
K.Z. Morano Website
K.Z. Morano Amazon Profile
K.Z. Morano Author Profile on Smashwords
K.Z. Morano's Social Media Links
Goodreads Profile
Facebook Profile
Twitter Account