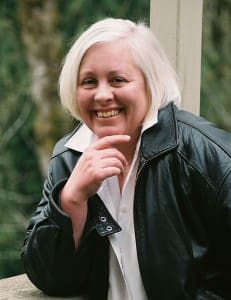 Tell us about yourself and how many books you have written.
Writing fantasy has become my passion and a thrilling life adventure. After majoring in chemical engineering and working for over twenty years, I became an international business strategist, and now I am an epic fantasy author and it is a dream come true. I write what I love, sweeping epic medieval sagas with complex characters and surprising plot twists. I love castles and knights but I also love to write strong women. I'm currently writing The Silk & Steel Saga, a five book epic medieval fantasy full of plots, battles, romance, and schemes. The first four books, The Steel Queen, The Flame Priest, The Skeleton King, and The Poison Priestess, are published and getting great reviews. I've also published a collection of short stories, The Assassin's Tear.
What is the name of your latest book and what inspired it?
My latest book is The Poison Priestess, the fourth book in The Silk & Steel Saga. The main character, the Priestess, wields poison and seduction in a bid for immorality. I love to read books that explore this type of character, but so often the themes and the delicious potential of a female assassin is under explored. So I decided to try my hand at it. Here's a short excerpt of The Poison Priestess to show you what I mean. "Like seduction, the Priestess took poisoning to an art form. Any assassin could slip hemlock into a flagon of wine but it took an artist to design the perfect death. Part of the secret lay in understanding the possibilities of each poison. Symptoms could range from the dramatic to the subtle, from tortured convulsions and visions of gods to falling deep into a fatal sleep. And then there was the choice of dosage, strong enough for an instant kill, or parceled out to appear like a lingering malaise. But the real finesse came in the delivery, like slipping into a garden to paint baneberry on an apple just before it was plucked, one bite away from death. The Priestess smiled. She prided herself on creative kills, death by design, the artistry of murder."
Do you have any unusual writing habits?
Writing is my passion but it is also my job, so I try to work five days a week. But if hit a wall and get stuck, then I'll take a bubble bath. I call it my 'think tank'! It is amazing how relaxing in a bubble bath will unclog the mind and make the ideas flow.
What authors, or books have influenced you?
I've always wanted to give back to fantasy some of the joy that reading has always given me. The writers who have most inspired me are JRR Tolkien's world building and story telling, George Martin's Song of Ice and Fire with his complex characters and multiple POV's, and by the underlying themes of Frank Herbert's Dune. JRR Tolkien achieved unparalleled world building with settings like the Mines of Moria, Rivendell and the Argonath. George Martin has taken fantasy characters to a new level of complexity, making an art form out of shades of grey. And Frank Herbert was a master at incorporating complex themes like environmental science, religion and politics into the weave of his story, turning Dune into a classic. In writing my saga, I tried to learn from all three of these masters. I know that this is reaching for the stars, but I never understood why anyone would reach for anything less. If you aim for the stars you are likely to at least land among the mountain tops.
What are you working on now?
The Battle Immortal, the fifth and final book of The Silk & Steel Saga.
What is your best method or website when it comes to promoting your books?
I like Facebook the best. I have a personal page and a page for The Steel Queen. I also like Goodreads and I have a website, http://www.karenlazinger.com/
Do you have any advice for new authors?
Write what you love. Write and keep writing. Read always, especially in your genre. And get strangers to read your books before you publish! Best of luck!
What is the best advice you have ever heard?
Hard to say. I'm always looking to learn, and explore, and grow, so I am always open to good advice.
What are you reading now?
I am re-reading Across the Nightingale Floor, an epic fantasy set in a type of feudal Japan. It is on my short list of favorites, books that have great stories but are also very well written. I tend to re-read my favorites every other year.
What's next for you as a writer?
Finish writing The Battle Immortal, the fifth book of The Silk & Steel Saga. Then I'll publish it, take a short break to bask in the accomplishment (like running a marathon AND climbing a mountain, it leaves you exhausted and exhilarated, and is something to be celebrated and savored). And then I'll probably start my next fantasy saga.
What is your favorite book of all time?
That is a tough question. There are too many on my favorites list to pick just one, so I'll mention a few, Lord of the Rings, Game of Thrones, Dune, The Feast of All Saints, The River God, The Shell Seekers, The Agony and the Ecstasy, Shogun…to a name just a few.
Author Websites and Profiles
Karen Azinger Website
Karen Azinger Amazon Profile
Karen Azinger's Social Media Links
Goodreads Profile
Facebook Profile