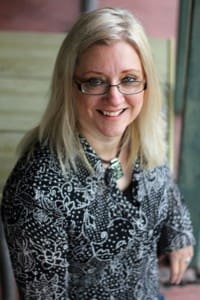 Tell us about yourself and how many books you have written.
I have been a published author since 1987. I went to college in my 40s and finally got my degree–though, yes, I'd published first.
My first book was published in 2002. Here's the list:
A River of Stones, a young adult fiction novel dealing with divorce was published in 2002
Conquering your Goliaths—A Parable of the Five Stones, a Christian novel, was published in January of 2012.
Conquering your Goliaths—Guidebook, was published in February of 2012.
Scrambled, a cozy mystery, was published in September 2012.
Marketing Your Book on a Budget 2013 was enlarged and updated this year (2013).
I enjoy reading inspirational fiction and love taking walks.
What is the name of your latest book and what inspired it?
Marketing Your Book on a Budget 2013
Hours and hours of time is needed to get your book marketing moving forward. I wanted to create a book that would assist the new and experienced writer with their own marketing and save them some time. We're writers after all!
In the beginning, I had papers everywhere, with all of my ideas in a matted mess. Now they're in a book that will be updated every year.
I hope this helps writers out. It's sure helping me!
Do you have any unusual writing habits?
Unusual writing habits? I'm pretty common, though when I get writing fiction, my characters speak to me. Some people think that's weird, other writers understand.
What authors, or books have influenced you?
I LOVE C.S. Lewis. I love that he can write fiction and non-fiction was flair. It doesn't take much to see that imagination runs thick in his veins, and that he is all about helping others find what really matters, whether it's the lion in The Chronicles of Narnia or God.
I also enjoy reading the works of Max Lucado. He writes inspirational children's books as well as non-fiction.
What are you working on now?
The book is called, The Feast: A Parable of the Ring. The story is a take off from the first book, Conquering Your Goliaths: A Parable of the Five Stones. The book should be out this summer.
What is your best method or website when it comes to promoting your books?
I love the FREE 3 day promotion available at Amazon. I have also found that writing guest posts for other sites can get you higher on the search engines. Actually, the more you do online to promote, the more you will have on the front page of a Google search when you put in your name or the title of your book.
Do you have any advice for new authors?
Keep writing. It took me 8 years of daily writing before my first short article was published in a magazine. And then it took awhile after that to get a book published. The best thing you can do is to keep writing, keep taking classes, etc. Keep learning and practicing what you've learned and you will succeed.
What is the best advice you have ever heard?
I have two:
Never give up, never surrender.
You will get plenty of rejection slips through the years. Learn from them.
What are you reading now?
Boost Your eBook Sales to Success, by Marquita Herald
What's next for you as a writer?
Other than publishing my next book, I want to grow my company, Idea Creations Press. It's a great thing when you can help an author publish their first or even fifth book.
What is your favorite book of all time?
Mere Christianity, by C.S. Lewis. Quite an eye-opener!
Author Websites and Profiles
Kathryn Jones Website
Kathryn Jones's Social Media Links
Goodreads Profile
Facebook Profile
Twitter Account
---
Author Interview Series
To discover a new author, check out our Featured Authors page. We have some of the best authors around. They are just waiting for you to discover them. If you enjoyed this writer's interview feel free to share it using the buttons below. Sharing is caring!
If you are an author and want to be interviewed just fill out out Author Interview page. After submitting we will send it out in our newsletters and social media channels that are filled with readers looking to discover new books to read.
If you are looking for a new book to read check out our Featured Books Page.