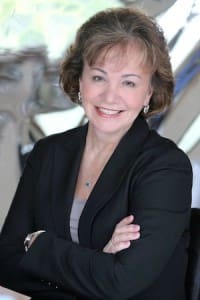 Tell us about yourself and how many books you have written.
I'm a California native who has enjoyed traveling around the world. Up until six years ago, I worked as director for a fine art gallery, where I helped foster the careers of various artists before feeling the urge to satisfy my own creative impulses.
Since launching my writing career, I've earned more than a dozen literary awards in addition to a finalist spot in the 2008 RWA Golden Heart Contest. Besides being a member of RWA, Rose City Romance Writers, and Willamette Writers, I lend my support to various charitable and educational organizations in the Pacific Northwest and currently live with my husband in Oregon. I have two 3-year-old companions – a black and white Malti-poo and Laso-poo and absolutely cherish the time I can spend with my three grown daughters and two grandsons.
As of this month, I'm proud to say I have three books published and am currently working on a fourth book that I hope to have available in the spring.
What is the name of your latest book and what inspired it?
The title of my latest release is Buried Threads – the second book in my Threads series. As far as inspiration goes, for more than forty years, I've been fascinated with the arts and culture of Japan and have been fortunate in being able to travel across Asian with my family. Due to my husband's business interests and roots stemming from Japan, I've had the remarkable opportunity to develop personal relationships with Japanese shipping agents, politicians, company executives, religious leaders and talented Geikos and Maikos who reside and perform in Kyoto's Gion District.
Do you have any unusual writing habits?
I'm a bit of a "panster" as well as a perfectionist – writing what comes to mind and editing as I go. Plotting just seems to come naturally as I literally dream up my stories from beginning to end. At one time, I tried the story board approach but it didn't work for me. It simply felt to confining since I like the idea of letting my characters lead the way.
What authors, or books have influenced you?
Sue Grafton, Nora Roberts, Robert Galbraith, James Patterson, Gillian Flynn and many more.
What are you working on now?
The last installment in the Threads series – Banished Threads, taking my treasure-hunting duo on another adventure. This time, while enjoying a much-earned vacation in England, Rachel Lyons and Chase Cohen are introduced to a secret mystical society by her jet-setting uncle and shortly after, a collection of priceless Morris Graves' paintings turns up missing. Drawn into the mystery, this combative pair and their salvage crew take up residence at the Lyons' stately manor. However, acquiring the cooperation of locals and trust of the maligning brotherhood seems improvable, convincing Rachel to end their involvement – until she discovers the secret her uncle has been harboring for years.
What is your best method or website when it comes to promoting your books?
I've tried it all and can honestly say, Facebook, Twitter and Goodreads have been the best marketing outlets for me. Facebook and Twitter have become a bit of a social outlet and include a friendship base of over 5,000 individuals….many of whom are authors themselves. I love Goodreads because this site is dedicated to books and people who love to read. There are a number of blogs where I occasionally post and I have my own blog as well, but an author's current website and occasional newsletter is the best way to represent yourself and keep the interest of your followers.
Do you have any advice for new authors?
Believe in yourself and in your own voice, because there will be times in this business when you'll be the only one who does.
What is the best advice you have ever heard?
Know your characters and develop your story through their eyes! Too many books are written with cardboard personalities – individuals with no depth, imagination, emotions or anything to make them unique or interesting.
What are you reading now?
Dean Koontz's False Memory and Lisa Jackson's Absolute Fear…along with a few more.
What's next for you as a writer?
When I finish the last book in the Threads series, I'd like to try my hand at a paranormal mystery, which would be a very different genre for me.
What is your favorite book of all time?
Shogun by James Clavell. I was captivated by his writing and the brutal period in history he revealed. I was thrilled when it was turned into a television series, but unfortunately, as with many novels, Hollywood failed to do it justice.
Author Websites and Profiles
Kaylin McFarren Website
Kaylin McFarren Amazon Profile
Kaylin McFarren's Social Media Links
Goodreads Profile
Facebook Profile
Twitter Account
Pinterest Account