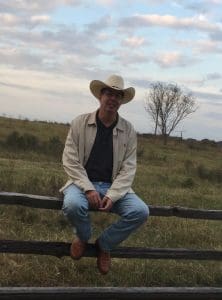 Interview With Author Kenneth Dekleva
Tell us about yourself and how many books you have written.
I'm a practicing psychiatrist in Texas and former senior US government physician-diplomat. I have lived overseas in Mexico, Austria, Russia, Serbia, India, and the UK, and I have traveled to over 70 countries. I've recently published my first mystery novel.
What is the name of your latest book and what inspired it?
The Negotiator's Cross. It was inspired by my extensive travels and overseas experiences, including involvement with numerous hostage situations. It involves a priest who gets drawn into complex, dangerous hostage scenarios in Mexico and Russia, and ie features a fascinating set of characters from the worlds of diplomacy, intelligence, military, and drug cartels.
Do you have any unusual writing habits?
I write at night and in weekends, as I have a full-time day job as a physician.
What authors, or books have influenced you?
In the mystery genre, James Church; David Ignatius; David McCloskey; James Lawler; James Stejskal; JR Seeger; DanielLevein; Paul Vidich
What are you working on now?
I am working on a sequel called The Last Violinist, based upon a high-level, missing North Korean defector.
What is your best method or website when it comes to promoting your books?
Amazon; LinkedIn; Twitter
Do you have any advice for new authors?
Read! Connect with other authors and learn from their experiences.
What is the best advice you have ever heard?
Keep on writing. Deal with rejection and disappointment. Writing is a solitary, lonely profession.
What are you reading now?
Rob Soles, A Winding Path To Water
Mahfouz, The Cairo Trilogy
Several novels by African writers (Chinua Achebe, Wole Soyinka)
What's next for you as a writer?
As mentioned, I'm writing a sequel to The Negotiator's Cross, due in mid-2023.
If you were going to be stranded on a desert island and allowed to take 3 or 4 books with you what books would you bring?
Cormac McCarthy, Blood Meridian; The Crossing
Yasunari Kawabata, Snow Country; The Sound of The Mountain
Dostoevsky, The Brothers Karamazov
Conrad, Lord Jim
Author Websites and Profiles
Kenneth Dekleva Amazon Profile
Kenneth Dekleva's Social Media Links