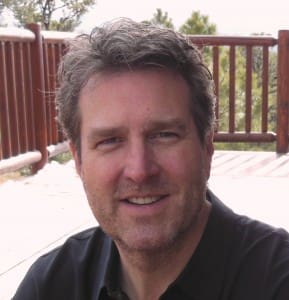 Tell us about yourself and how many books you have written.
I'm a first generation American born to a European family and traveled the world all my life, so I've had an unusually broad exposure to cultures, people, languages and locales. I naturally find myself drawing on those experiences for my books again and again, and I hope it adds extra richness to the stories.
Prior to devoting myself to writing full time, I had a successful career in commercial real estate finance and structured finance. That's probably why my main character, Jack Lazar, is first and foremost a businessman in the same general business sector. They say, when you start writing books, to "write what you know", and that's what I did back in the 1990's when it was a part time gig.
I've published four novels, all in the Jack Lazar Series, but in reality it's three because I completely rewrote the first novel from 1996 and published it with a new name, Lazar's Intrigue, in March 2013. The second book, Lazar's Challenge, was already 80% written, so it was easy to finish up with my editor and release to the market two months later in May 2013. I wrote the third book, Lazar's Mission, from scratch this year and released it in September.
Why the huge absence of book releases from 1996 to 2013, you ask? Well, it's the same burden that most part time writers have – very little time to write. In fact, I joined a Wall Street firm in 1997 and immediately started working 60 to 80-hour weeks, so it's a wonder I found time to write 80% of Lazar's Challenge over that time. But once I left the business world behind in late 2012 and made writing my sole focus, the books have come together better than I could have ever imagined. Of course, working with one of the best editors in the industry has helped immensely!
What is the name of your latest book and what inspired it?
My latest book, as of this interview in October 2013, is Lazar's Mission, the third novel in the Jack Lazar Series. My inspiration comes from an absolute passion for writing, and I'm having so much fun with my main series character, Jack Lazar, that I can't wait to sit down every day and work on whatever Jack Lazar book is in the queue.
Do you have any unusual writing habits?
Perhaps not unusual, but slightly different than most. First of all, I use what I call a "short outline". It includes a number for each chapter followed by one or two sentences summarizing what happens in it so I can always refresh my memory on the storyline and where I'm headed. I usually complete about two-thirds of the outline prior to starting on the book, which gives me an initial course to follow, but it doesn't take long before the story takes on its own life and strays from the outline. So, before I'm done for the day, I always make sure the book and the outline are completely in-sync. Otherwise, as I found with my first two books, it doesn't take long before I lose where I am, the story gets convoluted, and it's a brain-numbing mess trying to get back on track. Also, when I add or change something that results in a domino-effect throughout the rest of the book, I make sure to immediately fix everything that's impacted rather than keep a list of changes to make later. That keeps the book tight and consistent at all times, which I really need to keep my mind clear of distractions and focused on the story. So, in a nutshell, I start off with a clear vision of the plot and storyline, but I allow the characters to take the story where they want, and I make adjustments accordingly.
What authors, or books have influenced you?
I have always loved books with action, mystery and suspense, hence why my books fall into those genres. I started off reading the original James Bond novels by Ian Fleming and several by John Gardner. Then I moved on to one book after another by more contemporary authors including Robert Ludlum, John Grisham, Tom Clancy, James Patterson, Lee Child and others. But, something that might surprise people is my fondness for romance and sensuality from authors like Nora Roberts, which is why I am compelled to add these qualities to my books – not something you would expect in the action/mystery/suspense category.
What are you working on now?
I am working on the fourth book in the Jack Lazar Series, Lazar's Target, which is due for release in December 2013.
What is your best method or website when it comes to promoting your books?
I think it's important to use multiple websites to promote one's books, which allows an author to reach the largest number of readers. Using social media is also critical in today's market.
Do you have any advice for new authors?
Treat your writing like a business, whether you have the luxury of a full-time gig or just write during the evenings and weekends. That means setting regimented times to write, to market, to blog, etc. Make to-do lists, set specific goals and achieve them one by one. No one will ever finish a book by writing whenever they get around to it. There are so many distractions in life, and because writing and creating is hard work, it's so easy to gravitate toward other things and "get to the writing later". Discipline is the key.
What is the best advice you have ever heard?
Don't give up. When writers start out, the people around them don't KNOW them as writers, so it's difficult to find a strong, initial network of support. But at the same time, there are numerous discouragements out there. So it's important to believe in your passion and talent, keep learning as you go, and press forward with one book after another until success happens. If you have what it takes, it's only a matter of time.
What are you reading now?
I am reading Soul Currency, which is all about finding abundance and fulfillment from within. I have been a huge fan of existentialist philosophy for years, and I try to build a few of those concepts in each book as well.
What's next for you as a writer?
I have mapped out ten Jack Lazar novels, and my priority is to complete all of those. After that, I'll see if my fans are hungry for more, or if it makes sense to move on to some other projects I have in mind. My greatest joy as an author is to bring joy and entertainment to other people's lives, so I'm always going to gravitate toward what people want.
What is your favorite book of all time?
That is so hard to say. I have enjoyed so many fantastic books. But when I was young, I read the book Airport by Arthur Haley several times. I have always loved airplanes and air travel, starting when I was a little kid, and that book really taught me a lot.
Author Websites and Profiles
Kevin Sterling Website
Kevin Sterling Amazon Profile
Kevin Sterling's Social Media Links
Goodreads Profile
Facebook Profile
Twitter Account