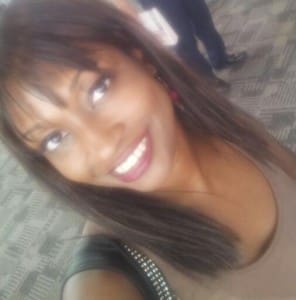 Tell us about yourself and how many books you have written.
Hi there – I'm Kim Brooks and I've been a published author for the last 9 years; so far I've written four books with my fifth novel to be released Simon & Schuster next May. I write Christian fiction and non-fiction books to inspire and encourage singles and I send out a free daily devotional for single women from my website. Besides writing I like playing in makeup, praying for others, ballroom dancing to my favorite contemporary gospel jams and my latest hobby – juicing.
What is the name of your latest book and what inspired it?
My latest physical book is, How To Date and Stay Saved: God's Way of Christian Dating Revealed, and it was inspired by many comments and emails I've received from single Christians who sincerely love God but simply want to know how to successfully date when they're hormones are raging!
Do you have any unusual writing habits?
With fiction, I really get involved with my characters. They become real to me and whatever mood they're in by the end of the chapter I am in the same mood and I have cried on sad scenes as well.
What authors, or books have influenced you?
Waiting to Exhale by Terry McMillan and The Prodigal Husband by Jacquelin Thomas
What are you working on now?
I am working on another non-fiction book for Christian singles.
What is your best method or website when it comes to promoting your books?
The best method of promoting my books is through social media such as Facebook and also YouTube. I also drive traffic to my blog at http://www.kimontheweb.com which helps promote them as well.
Do you have any advice for new authors?
My advice for new authors is know that the easiest part is over – which was writing the book and to not to be afraid to invest in learning about how to properly market and promote your book online without sounding like a used car salesman (i.e. every 5 minutes, "Buy my book…buy my book") Stress the benefits and become an expert at whatever you speak about by consistently posting relevant content and adding value. Give more than you receive, have some personality and have fun. Be interestING and eventually people will become interestED in who you are, what you do and, ultimately, in reading your books.
What is the best advice you have ever heard?
The best advice I have ever heard is to not take things personally. I'm very sensitive (llike most artists – yes, writers are artists, too lol) and I've learned to not take criticism to heart but instead be thankful that someone took the time to share their thoughts while realizing that writing is subjective and open to anyone's opinion and that the main thing is to keep writing no matter what – keep producing.
What are you reading now?
I've taken a short reading break with the exception of magazines I subscribe to such as Writer's Digest and O.
What's next for you as a writer?
More books, more speaking engagements, stage plays and music productions as I write songs as well.
What is your favorite book of all time?
Of Mice and Men by John Steinbeck – first book I ever cried on.
Author Websites and Profiles
Kim Brooks Website
Kim Brooks Amazon Profile
Kim Brooks 's Social Media Links
Goodreads Profile
Facebook Profile
Twitter Account
Pinterest Account