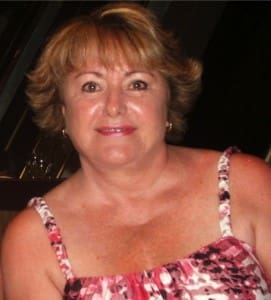 Tell us about yourself and how many books you have written.
I am an avid reader/writer who adores her grandchildren. Don't we all?
Since my passion is historical romance, my favorite place to visit is Charleston, SC where history abounds. I can sit on a park bench under the swaying beards of Spanish moss and slip into an era long gone. Those of you who are lucky enough to call the low country home are fortunate indeed.
Of my three grown sons, one still lives at home. He loves his music, enough said?
I have written four books so far. Lynna's Rogue and Lynna's Beau in the Tropical Paradise Series. Lynna's Promise should be published around Christmas 2013. I have two other books. A contemporary/women's fiction titled Midsummer's Eve, and a middle grade book, Beware the River, in the Middle School Haunts series.
What is the name of your latest book and what inspired it?
Lynna's Promise is the book I am working on now. It is part three in the Tropical Paradise series. I have received so many wonderful emails from fans asking when it will be released and I am so grateful for your emails. I'm still debating if this will be the last book in the series. Alas, there is still so much to tell!
Do you have any unusual writing habits?
I have found that my most productive writing comes between the hours of 5:00 am and 9:00 am. I guess my mind is well rested at that time without the usual jumble going on up there. Also, in a chair under an umbrella on the beach, on the riverbank, or a historical spot such as the Battery in Charleston all put me in a great writing frame of mind. To be honest, I can write anywhere as long as I have my laptop.
What authors, or books have influenced you?
I cut my teeth on Kathleen Woodiwiss, Jude Devereux, and Johanna Lindsey. In my opinion no writer of historical romance will ever compare to the talent of those three ladies. My first book was Shanna by Kathleen Woodiwiss and I have been hooked on the genre since.
What are you working on now?
Lynna's Promise.
What is your best method or website when it comes to promoting your books?
Word of mouth is always the best promotional tool available.
Do you have any advice for new authors?
Put a great deal of effort into choosing the best cover you possibly can. I personally do choose a book by its cover. Then I read the blurb and a few reviews to decide whether or not I want to buy the book. But if the cover doesn't grab me, I keep scrolling.
What is the best advice you have ever heard?
Don't let anyone take away your dreams.
What are you reading now?
Not reading anything currently. I'm too deep into Lynna's Promise.
What's next for you as a writer?
Finish book three in the Tropical Paradise Series and decide if there will be a book four.
What is your favorite book of all time?
Why did you have to ask me that? Until a few years ago my unequivocal response would have been Gone With the Wind. Now, it would have to be the entire Twilight series. I confess, I am addicted to Edward and Bella. If I could sit down with Stephanie Meyers I would ask her to please, please, please write Jacob and Renesmee's story.
Author Websites and Profiles
Kitty Margo Website
Kitty Margo Amazon Profile