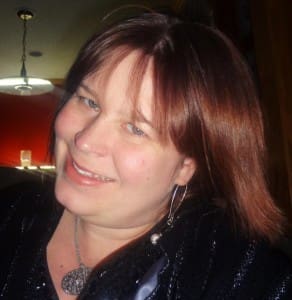 Tell us about yourself and how many books you have written.
I have 9 books out right now and my first novel will be out in 2014.
Orion and the Land of the Tomatoes
Sambala the Mighty and Mimba the Wanderer
The Adventures of Sample Girl
Tales of the Wyrd
The Salted Caper
The Wildwood Guardian
Grey Weir
Slipshod Mornings & Meandering Midnights
Musicians Wanted: A Lyric Book
Gateways through the Penumbra (2014)
What is the name of your latest book and what inspired it?
Technically, my latest book is Musicians Wanted: A Lyric Book. I have just started promoting my books so I won't be promoting this one for a few months yet. It is a collection of song lyrics. The idea is to offer the lyrics to all different types of musicians who all create songs using the same lyrics, but they turn out completely different. People all over the world have sent me songs they created using the lyrics. It is a lot of fun. I have a few of the songs posted up on YouTube and posted on my facebook author page if you want to check it out at http://www.facebook.com/KristinaBlasenbooks.
Do you have any unusual writing habits?
No, not really, I have kids so I am used to writing at odd hours or going to sleep then getting up in the middle of the night to write while it is quiet, but I don't know that is all that unusual.
What authors, or books have influenced you?
L.M. Montgomery, Emily of New Moon Trilogy as a kid. Anne Bishop as an adult.
What are you working on now?
Gateways through the Penumbra is my science fiction fantasy novel that will be released in 2014. I started it in 2009, but then I got busy with my dissertation so it has been a bit of a start and stop process to finish it. I never know what inspires a book, I just write!
What is your best method or website when it comes to promoting your books?
I just started promoting my books this month, so I'm learning from everyone else. I think the important thing is to help others as you can and to be ethical about reviews and such…though many aren't.
Do you have any advice for new authors?
Start marketing and learning about marketing and try to write even when life gets busy.
What is the best advice you have ever heard?
Never lie to yourself, about yourself.
What are you reading now?
About 10 books by authors I've met in writing groups!
What's next for you as a writer?
Finishing my first novel and then we will see.
What is your favorite book of all time?
A single book, are you kidding me? Anne Bishop is my favorite author, so possibly less a book, than the worlds and characters she creates.
Author Websites and Profiles
Kristina Blasen Amazon Profile
Kristina Blasen Author Profile on Smashwords
Kristina Blasen's Social Media Links
Facebook Profile
Twitter Account
Pinterest Account