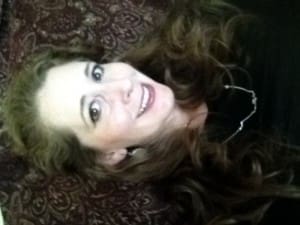 Tell us about yourself and how many books you have written.
I grew up in the south and later moved to Idaho where I now live with my family and a very motherly Sphynx cat named Kisses, aka Nurse Kisses. I love soul food, key lime pie, peach rings, and the sound of bagpipes. When I'm not writing, I've been known to dabble in graphite portraiture, graphic design, and soap making.
What is the name of your latest book and what inspired it?
My latest book is called The Santa Society. The original notion to write this story began while driving cross-country on a road trip in the middle of December with my family. From state to state, the beautiful countryside reminded me of a living movie, magnificent and ever-changing. The beauty of winter and the continuous starry night inspired me, romanced me, and thrilled me again and again. It made me remember back to a time when the miracle of Christmas bubbled up like a spring in my soul. I wanted to write a story that captured the magic of that feeling. I hope you will enjoy it as much as I did.
Do you have any unusual writing habits?
My only unusual habit is that I write my first draft on an iPad and do so in a relatively short period of time….usually.
What authors, or books have influenced you?
My favorite authors through the years have been Anne Rice, Diana Gabaldon, and most recently, Tosca Lee.
What are you working on now?
Right now I am working on a novel about twins, lots of money, and possibly homelessness.
What is your best method or website when it comes to promoting your books?
I have found Facebook groups, advertising, and twitter to be most effective.
Do you have any advice for new authors?
My advice to new authors is to find a critique group to join. I am generally a very reclusive person. A good friend helped me get out of my comfort zone and into a group. It has turned out to be the best thing I have ever done for my dreams of writing. As a group, we brainstorm, sharpen each other's writing, and share support, successes, and friendship. I'm afraid to think of where I'd be as a writer if I hadn't met these wonderful friends of mine 🙂
What is the best advice you have ever heard?
Join a critique group. They were SO right.
What are you reading now?
My friend, Lisa Phillips, newest novel 🙂 due out in 2014.
What's next for you as a writer?
I just want to keep writing books that people like. Maybe I will amp up my schedule and publish four a year ;-).
If you were going to be stranded on a desert island and allowed to take 3 or 4 books with you what books would you bring?
The Bible, Outlander by Diana Gabaldon, Havah by Tosca Lee, Mere Christianity by C.S. Lewis, and No Man is an Island by Thomas Merton.
Author Websites and Profiles
Kristine McCord Website
Kristine McCord's Social Media Links
Facebook Profile
Twitter Account