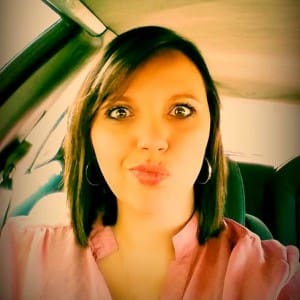 Tell us about yourself and how many books you have written.
I was raised in a small town in Alabama, where I recently married my best friend and the love of my life. Together, we are raising our combined large family along with our newly adopted Tuxedo kitty, Fluffy.
When I'm not working on writing the next book in The Fated Keepers series, I obsess over The Vampire Diaries, enjoy reading books by my favorite authors (Jude Deveraux & PC Cast) and brainstorming for my next writing project.
I loves all kinds of music and art, believing that creativity opens the soul. My favorite hobbies are horseback riding and volleyball and I absolutely adore baseball (Go Red Sox) !!!
I have currently completed two novels, both part of The Fated Keepers Series, A young adult Paranormal Romance. My third and forth books are both in the works right now.
What is the name of your latest book and what inspired it?
Mark of Truth is the most recent book I have started. I am seriously in love with this story so far. I don't know what inspired it really. It was a random thought that sparked a conversation with my husband about whether we really were alone in this world. Do supernatural creatures really exist? How do we KNOW? I've never been to Scotland, but I believe it exist. I read about it, people have been there and tell stories of it. Right? Whats the difference?
Maybe a magical Fae is whispering her story into my dreams at night while I sleep and that is how these ideas, or stories develop… I honestly don't know.
Do you have any unusual writing habits?
I like to sit wherever I am with a pillow under my knees and the laptop in my lap. Sometimes I'll have music playing and then other times I wont. Depends on my mood and how many kids are here.
What authors, or books have influenced you?
PC Cast was definitely an influence on me. I love her writing style and the humor in her work. I honestly love so many books… so many. I cant even begin to name them.
What are you working on now?
I am working on Mark of Truth which is a Paranormal Romance/ Erotic novel about Fae and Witches as well as Fated Illusions, the third book in my Fated Keepers Series.
What is your best method or website when it comes to promoting your books?
I guess Facebook. And I hate to say that, because I am not suppose to be on there at all. I am suppose to be writing, but I have met and reached so many amazing people on Facebook who help me with promoting and helping selling my books.
Do you have any advice for new authors?
DONT QUIT! No matter what obstacles stand in your way, no matter how much you want to throw in the towel and say "I QUIT!" Do not do it. You are stronger than that. It is hard. I will not lie. But it is so, so, so worth it!
What is the best advice you have ever heard?
Turn off your internet!!!!!
What are you reading now?
5 Stages of Falling in Love by Rachel Higginson
What's next for you as a writer?
I have no idea. I guess I will see when I get there! Its sure to be a blast no matter what it is!
If you were going to be stranded on a desert island and allowed to take 3 or 4 books with you what books would you bring?
Divine by Mistake by PC Cast
Goddess of The Rose by PC Cast
Knight in Shining Armour by Jude Deveraux
Author Websites and Profiles
Kristyn Eudes Website
Kristyn Eudes Amazon Profile
Kristyn Eudes's Social Media Links
Goodreads Profile
Facebook Profile
Twitter Account
Pinterest Account