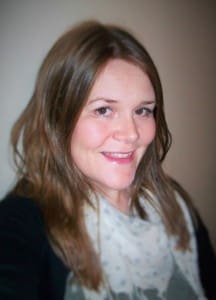 Tell us about yourself and how many books you have written.
I am author of the Fate's Love Series, Chastity Falls Series, and standalone novel, Lucky Penny. Home is a small town in the middle of England where I currently juggles being a full-time mum to two little people with writing. In my spare time (and when I'm not camped out in front of the laptop) you'll most likely find me immersed in a book, escaping the chaos that is life.
I currently have seven titles available on Amazon.
What is the name of your latest book and what inspired it?
My latest book is called Deliverance and is my first venture in co-writing. I wanted to write something a little bit grittier and darker than my previous books, and hopefully Deliverance captures that.
Do you have any unusual writing habits?
Not really… I try to sit at my desk and focus with some background music. Doesn't always quite happen that way.
What authors, or books have influenced you?
I have always been a reader, right since I could take a book from the bookshelf. Growing up, I adored Enid Blyton and RL Stine books. As I moved into adulthood, I became a big fan of Kathy Reichs and Dan Brown, and read a lot of thriller suspense books. It wasn't really until I became a mother and a wife that I was introduced to the world of indie authors. I binged on paranormal romance, new adult romance, and hundreds of contemporary romance novels that stole my heart and let me escape the chaos of day-to-day life.
It was while reading a book by an self-published author, Kelly Elliot, that I thought to myself 'I can do this, I can write a book'. Now, I'm largely influenced by my favourite indie authors: Tijan, Jessica Sorenson, Kelly Elliot etc.
What are you working on now?
Currently, I'm working on the fourth book in my most popular series: The Chastity Falls Series. The first three books are the story of two characters, but this is the antagonists story. The bad guy is getting is chance… I can't wait to see how readers respond to him.
What is your best method or website when it comes to promoting your books?
I think connecting with readers and bloggers via social media is a invaluable tool for a new author. Establishing networks and friendships, and building on word of mouth. I have also had good success with a Bookbub ad.
Do you have any advice for new authors?
Get a critique partner. Share your work. Seek feedback. Keep writing… and if you make it to publishing stage, get your work edited professionally.
What is the best advice you have ever heard?
Keep on writing… so true, especially on those days when it all seems to be going nowhere.
What are you reading now?
I'm actually not reading due to being on deadline.
What's next for you as a writer?
I have a release March 1st, and one scheduled for April 12th, and then I'll be working on something new. A new story, new characters, and I can't wait.
If you were going to be stranded on a desert island and allowed to take 3 or 4 books with you what books would you bring?
Oooh…
1. Romeo and Juliet (okay, it's a play, but I'm taking it)
2. Angels and Demons, Dan Brown
3. Broken and Screwed 1 + 2, Tijan
4. The Premonition Series, Amy A Bartol
5. Lucky Penny, by yours truly
I kind of cheated by throwing series in there 😉
Author Websites and Profiles
L A Cotton Website
L A Cotton Amazon Profile
L A Cotton's Social Media Links
Goodreads Profile
Facebook Profile
Twitter Account
Pinterest Account