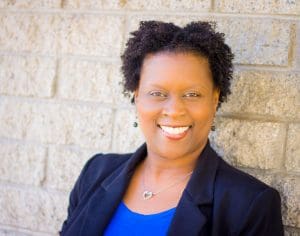 Tell us about yourself and how many books you have written.
I'm L.J. Jackson, a woman with a big heart and big dreams, currently providing resources and support as a Women's Empowerment Expert, Mentor, and Coach with 20 years of experience and a proven track record of helping clients of all ages experience personal breakthroughs in issues related to: personal, social, emotional, and career choices and exploration.
Additionally, I serve on the advisory board of Caramel Connections Foundation, a non-profit. And also work with high school students as a School Counselor, utilizing my training as a credentialed School Psychologist, and help women and families in understanding themselves and their children in K-12 and beyond.
What is the name of your latest book and what inspired it?
Sleeping with My Shoes On: Reclaim Your Innocence, Reclaim Your Power is the name of my latest book and is a tribute to the universal story that's true for men and women, especially for 45 million women…women worldwide, with a story of a loss of innocence that rocked them to the core, and as a result go from day-to-day, masking the emotional pain of what was stripped away.
Holding themselves, or the innocent child within them, bondage to: past actions, choices, and decisions leaving little time to enjoy the present and reducing hope for the future. So readers will appreciate my heartfelt personal memories of the loss of my childhood innocence which I weave into each chapter along with vital wisdom as an expert.
Do you have any unusual writing habits?
I'd say, my biggest unusual writing habit, is my need to have a hard copy to make revisions and get my juices flowing, otherwise if I try to make changes just using my laptop, I often experience writer's block.
What authors, or books have influenced you?
Eat, Pray, Love by Elizabeth Gilbert, the Astonishing Power of Emotions by Esther and Jerry Hicks, and Strengthen Yourself in the Lord by Bill Johnson have all greatly influenced me…and I am better for having read them.
What are you working on now?
I am working on producing new shows for my Wise Up and Rise Up Radio Show, as well as an online course to help women who want more.
What is your best method or website when it comes to promoting your books?
My best method or websites are: Google AdWords and Facebook.
Do you have any advice for new authors?
My advice for new authors is to trust your instincts and don't rush the process but rather let go, and let flow…allowing things to unfold and happen naturally.
What is the best advice you have ever heard?
The best advice I ever heard was to learn to enjoy the process, because the process last longer than the finished result/product.
What are you reading now?
I am currently reading the Enlightenment of Divorce by Daniel Miller.
What's next for you as a writer?
I will be working on my next book the start of the new year.
If you were going to be stranded on a desert island and allowed to take 3 or 4 books with you what books would you bring?
If I were stranded on a desert island and allowed to take 3 or 4 books with me, I would take the Astonishing Power of Emotions (to help my head); Eat, Pray, Love (to encourage my heart); the Herbal medicine Book (for curing ailments), and From the Good Earth (to help me grow food).
Author Websites and Profiles
L.J. Jackson Website
L.J. Jackson Amazon Profile
L.J. Jackson's Social Media Links
Facebook Profile