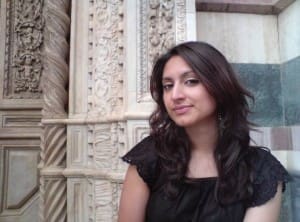 Tell us about yourself and how many books you have written.
I grew up in Berkshire then moved to Middlesex after my parents were divorced. After the move it took time for me to settle into my new surroundings and I was bullied for about a year. During these times, I would just read any book and escape into my own little world and forget about everything. In fact the characters were always so courageous or carefree of others opinions it helped I guess during that brief time of my life. I guess from them on I just developed a creative imagination, where I would see scenarios playing out in my mind and seeing how far I could stretch the story until I was distracted by a teacher or my mum! But life kind of became busy and I hadn't really thought about writing again, although I was still an avid reader. But then I became redundant whilst on maternity leave to my twin daughters and then all of a sudden I had time to write and I really loved every moment of it! So far I have written one science fiction / Fantasy Romance book and it is part of a series.
What is the name of your latest book and what inspired it?
The Danfians Prophecy (scifi/Fantasy Romance ebook). Whilst looking after my 9 months old twins I just kept daydreaming about the opening paragraph of the first Chapter Insight. I explained this to my husband and he suggested I should start writing and see what happens from there. Feeling encouraged I did just that and I was unable to stop until I finished the story!
Do you have any unusual writing habits?
Um, not that I can think of LOL
What authors, or books have influenced you?
I guess my main love is historical fiction, writers like Manda Scott through whom I got to know of Boudica have helped me to relate to stronger females. And Conn Iggulden, who wrote about Genghis Khan. I loved their way of telling stories and writing about real characters who would not go down without a fight, but with their own twists. But the one that really reached out to my adventurous side would be JK Rowling where she would pull me in there with Harry potter and the gang and have me on edge of my seat waiting to see where we would go next! Stephanie Meyer from a romantic point of view. Oh the feelings that her books of Twilight opened up were amazing, you know like losing your first love and how sweet and lovely it is to be in love at that age. They have all weirdly influenced me in my way of telling my story The Danfians Prophecy as it has elements of very brief history, adventure and romance in a fantasy setting during a time of war.
What are you working on now?
I am currently working on the second part of The Danfians Prophecy: Julian. I have done about 4 chapters so far and I must admit I have been distracted, so I need to really sort it out!
What is your best method or website when it comes to promoting your books?
There isn't any one way a combination of everything that I do works ok, I'm still learning, so I'll be open to any advice. But what I use are my blog, twitter, facebook and Goodreads.
Do you have any advice for new authors?
I am still quite new at this, but I did attend the London Book Fair and had really valuable information in terms of marketing from Joanna Penn from The Creative Penn it is worth visiting her site to read her blogs and get the right advice.
What is the best advice you have ever heard?
Never expect anything from anyone that way disappointment will never touch you.
What are you reading now?
T.J Cooke's Defending Elton. It is a crime thriller, not my usual type of read, but i'm actually really enjoying reading it.
What's next for you as a writer?
Well work on my second book get that published. I have so many novels in me that are waiting to be unleashed!
What is your favorite book of all time?
Boudica Dreaming The Eagle by Manda Scott
Author Websites and Profiles
L Sengul Website
L Sengul Amazon Profile
L Sengul Author Profile Other Bookseller
L Sengul's Social Media Links
Goodreads Profile
Facebook Profile
Twitter Account