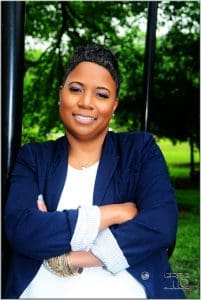 Tell us about yourself and how many books you have written.
My name is Lakisha and I'm a native of Memphis, TN. I've been writing for over 9 years and I currently have 18 books and 2 journals. Most recently, I've began writing in the Christian Fiction genres and I love it.
What is the name of your latest book and what inspired it?
My latest is The Family that Lies: Merci Restored. In 2016, I release The Family that Lies and I always gets asked for an update, so I decided to release a 'special edition' to the book.
Do you have any unusual writing habits?
Um, none that I can think of. I usually write whenever I can and wherever I can. LOL!
What authors, or books have influenced you?
I am, actually, influenced by a great number of authors, most of whom don't even write in the genre I do yet they've helped me; even if it's encouragement. Tamika Newhouse because she taught me the game. Stacey Covington-Lee, Khara Campbell and LaShanta Charles because these women write some amazing books. BM Hardin because this sister grinds and writes like nobody's business and she doesn't mind helping others. Mercy B, Tressa Azarel, B Love; these ladies I glean from simply by watching them work. There are many more who paved the way for me and I wish I could name them all.
What are you working on now?
I think I have 3 separate projects, right now. LOL! I am working on a women's bible study, a new book idea as well as another special edition to a book I released in 2018.
What is your best method or website when it comes to promoting your books?
Awesome Gang, for sure. AllAuthor, Fussy Librarian as well as social media promoters like Vanek Miles, Tootie Williams and Shekie Johnson. The best form of promoting is self promoting, so I try to post as often as I can.
Do you have any advice for new authors?
Don't rush the process. Sure, everybody wants to release a book and it hit the best seller list immediately, which means larger royalty checks but reality is, it doesn't always happen. I'm 20 books in and I just started seeing a profit, last year. IT TAKES TIME to build your fan base and your brand. Don't get discouraged, instead keep writing and cultivating your gift. It will pay off.
What is the best advice you have ever heard?
Be unapologetically you. Advice I had to tell myself because you'll lose yourself trying to be anything other that what's been purposed for your life.
What are you reading now?
Forty-Something Kinda Love by Khara Campbell, The Devil thought he had me by She Nell and a series by Alexandra Warren. Crazy, right? But I read like this.
What's next for you as a writer?
I'm going to continue writing until God says otherwise. Along with some book events, I have planned this year and who knows!
If you were going to be stranded on a desert island and allowed to take 3 or 4 books with you what books would you bring?
Bible and 3 Notebooks. To write in, of course. That way, by the time I'm found, I'll have 3 books to release.
Author Websites and Profiles
Lakisha Johnson Website
Lakisha Johnson Amazon Profile
Lakisha Johnson's Social Media Links
Facebook Profile
Twitter Account